Published: 16 March 2004 11:28 CET
Risky makeovers for US cars sold in Sweden
Swedish road safety experts have warned that a new batch of damaged US cars has made its way to Sweden from Lithuania, with new paint jobs hiding potentially life-endangering mechanical flaws.
Published: 20 June 2013 15:39 CEST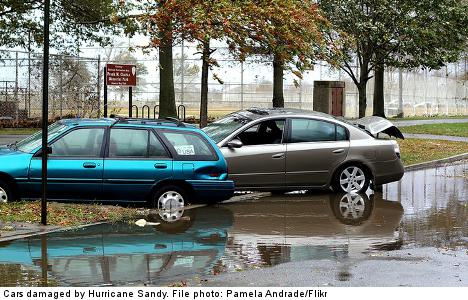 As many as 61 percent of cars imported to Sweden from Lithuania last year had a claims history in the US, according a survey from Larmtjänst AB, a non-profit organization owned by industry organization Insurance Sweden (Försäkring Sverige).
"We discovered that American cars got a new identity in Lithuania, so we started the investigation," Torbjörn Serrander, Larmtjänst investigator, told The Local.
The potentially faulty cars come not only from Lithuania. One in five of all cars imported to Sweden, regardless of the last port of call, has had claims taken out on them in the US.
From the US junkyard to Sweden, most of the cars are sent to Lithuania where the chassis is replaced. The vehicles end up looking sparkling new on the surface, but under the hood there can be critical damages, meaning unsafe products are being sold on the Swedish auto market.
Larmtjänst highlighted that a Swedish customer can look up whether a car has been deemed non road-worthy by a US insurer. If, however, the car has received minor damages and the previous owner chose to sell it on, the Swedish would-be buyer cannot access the information.
"Storm-damaged cars from Hurricane Sandy that suffered minor damages or water damage, and were not deemed totally wrecked, will, however, not show up if you make an information request," Larmtjänst wrote on its website.
Larmtjänst warned Swedes looking for a second-hand car to look out for certain tell-tale signs.
"If the car is sold with only one key and no book (with vehicle details), don't buy it," John Erik Heed, Stockholm police investigator, told The Local.
"The airbag may not be there"
Last year, around 5,000 cars were imported from the US to Sweden and around 500 came from Lithuania to Sweden.
"Cars are put together in the wrong way so customers must check the car's origins. If it has been exported from USA to Lithuania, the car is probably dangerous," Heed said.
Elodie Pradet