For members
Why are Swedish teens in white hats singing and drinking on trucks?
Sweden's streets are filled with jubilant high school students. Why are they there, and what are they doing? The Local looks at the background behind this tradition.
Published: 7 June 2007 15:17 CEST
Updated: 10 June 2022 14:31 CEST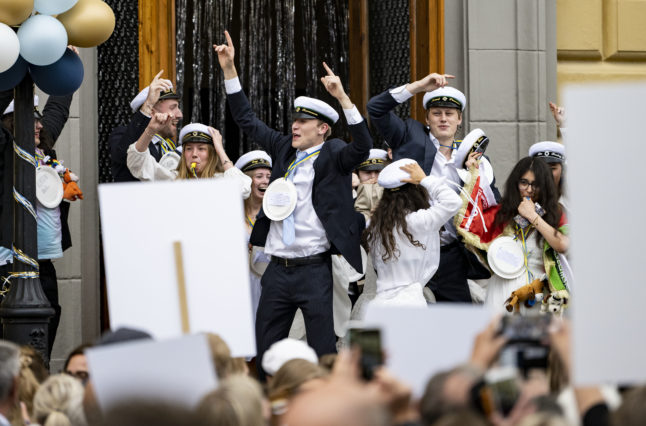 Students at Malmö Latinskola run out of the school building celebrating. 2022 was the first year since 2019 where there were no rules or restrictions on gatherings for student parties. Photo: Johan Nilsson/TT
Sweden's pioneering for-profit 'free schools' under fire
Thirty years after their introduction, Sweden is a world leader of "free schools" owned by for-profit companies that pay dividends to shareholders -- a business model hotly debated ahead of the general election on September 11, 2022.
Published: 8 September 2022 11:36 CEST