For members
Six essential Swedish drinking songs for crayfish party season
It's almost August, meaning Swedes have only one thing on their minds - crayfish. Crayfish parties feature a large amount of alcohol (like most Swedish holidays), so here are the drinking songs you should learn if you want to fit in.
Published: 14 August 2013 08:00 CEST
Updated: 27 July 2022 15:55 CEST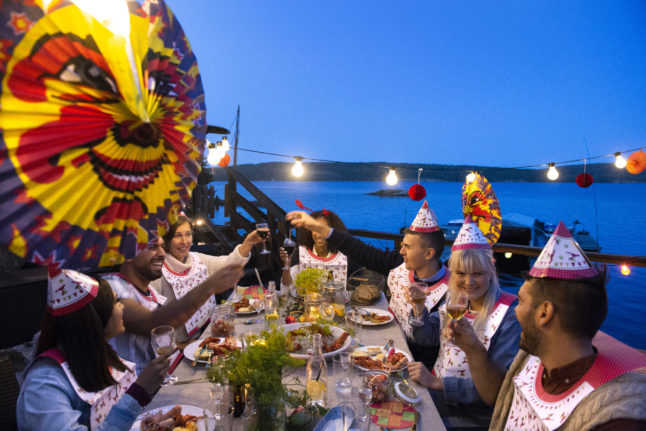 No Swedish crayfish party is complete without crayfish-themed hats, decorations and bibs. Photo: Anna Hållams/imagebank.sweden.se
For members
'Don't wear bright colours': Eight tips on how to dress like a Swede
Swedes have an international reputation for dressing well, with Scandi style a popular trend outside Sweden. The Local asked Swedes and foreigners living in Sweden to try and figure out the best tips and tricks for how to dress like a Swede.
Published: 28 July 2022 12:06 CEST
Updated: 30 July 2022 06:41 CEST