How to tackle Sweden's bizarre mating rituals
As Valentine's Day approaches, Maddy Savage brings you the last in our recent series of guides to dating in a country where women will fight to split the bill and sex is never a taboo.
Published: 13 February 2015 11:50 CET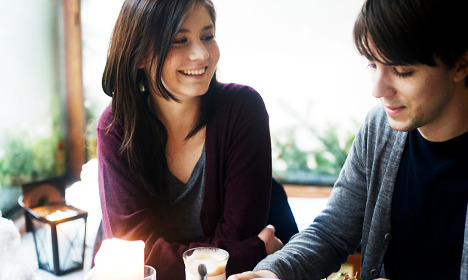 Photo: Miriam Preis/imagebank.sweden.se
Top ten expat complaints to their Swedish partners
From ketchup to driving skills, when The Local once asked what expats complain about most to their Swedish partners, the responses were mixed.
Published: 26 April 2017 11:20 CEST
Updated: 13 February 2018 11:34 CET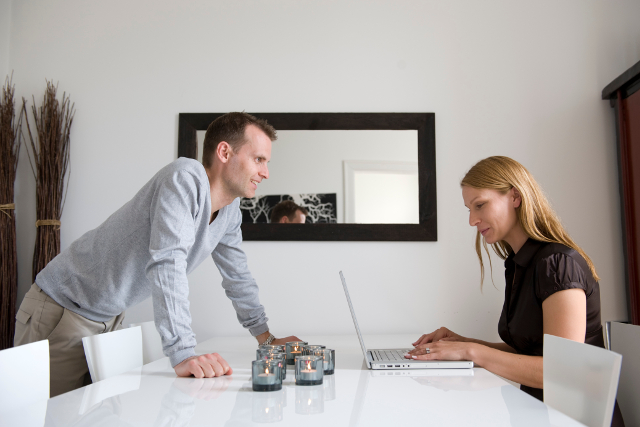 Why do you love your tech gadgets more than me? Photo: Henrik Montgomery/TT
1. Ketchup on… well, everything!
Swedes have an obsession with ketchup. They dollop it all over their pasta, their lasagne, their mashed potatoes – you name it. And it's not just a little splodge either, this is a true dousing. Strange, right? I mean, Swedes wouldn't put jam on their meatballs, would they? Oh that's right, they do.

Ketchup line up. Photo: Don Ryan/TT
2. Texting while driving down Vasagatan? No problem.
It's nothing strange to see a Swede talking, or even texting on their phone, while driving. And do you know why? Because for years it was pretty much perfectly legal, although this is beginning to change…

Just watch out for red lights! Photo: LM Otero/TT
3. Passive aggressive notes
Swedes tend to avoid conflict, but only of the verbal kind. If you've left a little bit of lint in the laundry room's dryer, or if you've left a mug in the office sink, then you'd better be prepared to face a passive aggressive note the next day. In the picture below a Swede is complaining in very colourful language about garbage disposal etiquette.

'Keep your sh*t in your own apartment!' Photo: Petter Palander/Flickr
4. Too much coffee and no decaf!
The biggest problem is the lack of decaf, some Twitter users suggested when we once asked what rubbed people the wrong way about their Swedish partners the most. In a country where coffee is (probably) consumed more than water, you're in the minority if you prefer yours without caffeine. And if you don't like coffee, then you'd better rectify that immediately. It's easier than saying "No thank you, I don't drink coffee" and then explaining yourself 14 times a day.

Mmmm… fika time… Photo: Claudio Bresciani/TT
—
While we have your attention… a small request.
The Local has been giving the world the story of Sweden for the past 14 years, and we know that the news and information we provide makes a real difference to the lives of our readers. But here's the thing: advertising revenues across the media industry – the revenues that keep us going – are more unreliable than ever.
That's why we're asking readers to become Members. For just 50 SEK a month you can get access to all The Local's articles, including articles written just for Members. We'll also invite you to special events and give you exclusive offers. At the same time you'll ensure The Local stays thriving into the future.
—
5. Tradition over spontaneity, no exceptions!
"You'll be here next Christmas, too, right?" your Swedish mother-in-law will ask as the last present is unwrapped on Christmas Eve (yes, presents are unwrapped on the 24th). Tradition triumphs and spontaneity is dead, that's the fact in Sweden. Expect raised eyebrows if you don't commit early to birthday celebrations, Easter, crayfish parties, and of course, Christmas. You will be there, and you will enjoy it. And we dare you to try to plan a weekend away with friends instead!

A silly Christmas Chihuahua. This is not a Swedish tradition, we just liked the picture. Photo: Mary Altaffer/TT
6. Laundry comes first…
Swedes will sometimes use their laundry time as an excuse. "I'd love to come out with you tonight, but I have a laundry time reserved – I really can't miss it." In Stockholm, at least, most people live in apartment blocks with a communal laundry in the cellar. Reserving a good laundry time (like a Sunday morning or Tuesday after work) can be treated as the holy grail of weekly achievements.

No time like laundry time! Photo: Jessica Gow/TT
7. 'Did you really pass your driving test?'
Nescience of road rules is one of the complaints we heard the most. More specifically, people we asked were peeved at the lack of indication when turning corners or using roundabouts. Others moaned that Swedes don't know how manage traffic flows on motorways. One even said Swedes drive just like a Volvo, which, upon checking the online urban dictionary, apparently means the driver is, in short, conservative and 'boring'. 

No Volvos in this picture! Photo: Stig-Åke Jönsson/TT
8. "Let me drink!"
A complaint we heard a few times was that Swedes often turn a disapproving eye when it comes to having a casual drink on a school night. "You're having a glass of wine? On a Tuesday?!" This could have something to do with the fact that alcohol is hard to come by in Sweden, as it is only sold in the monopoly chain Systembolaget at certain times of the day, and drinking is an exclusive weekend activity.

How is he holding that wine glass? Photo: Gorm Kallestad/TT
9. Too much snus
A quick explanation of snus in case you're unaware: snus is a moist snuff packet (imagine a tobacco teabag the size of a piece of chewing gum) that you wedge between your lip and teeth. Well, maybe you don't, but the Swedes do. A lot. If you think a snus packet sounds familiar, it's probably because you've seen one dangling from a Swede's upper lip mid-conversation, or perhaps you've seen a used one in the gutter or in the toilet, spat out and forgotten.

The snus-ing shadow… Photo: Jessica Gow/TT
10. "I can't find a Swede to date… and then complain about…"
Yes, complaints about Swedes aren't just for those dating them, but for those still looking. And meeting new people might be hard, especially if you refuse to use popular dating apps such as Tinder. Then you just have to rely on a classic 'Hollywood-romance' meeting, which isn't necessarily easy in a country not exactly known for its open and sociable citizens. Good luck!
READ ALSO: How to never be single again in Sweden

Romance in the moonlight. Photo: Charlie Riedel/TT
This article was first published in 2013 in our old gallery format and was revamped in 2017.