For members
'Our identity is Welsh first, European second, and British is way down the line': Lessons learned after one year in Sweden
When Nathan Lloyd and Tom Jones moved to Malmö one year ago, they brought with them 68 boxes and a dream of being European. Their first year in Sweden has brought both despair and inspiration, they tell The Local.
Published: 6 August 2018 15:55 CEST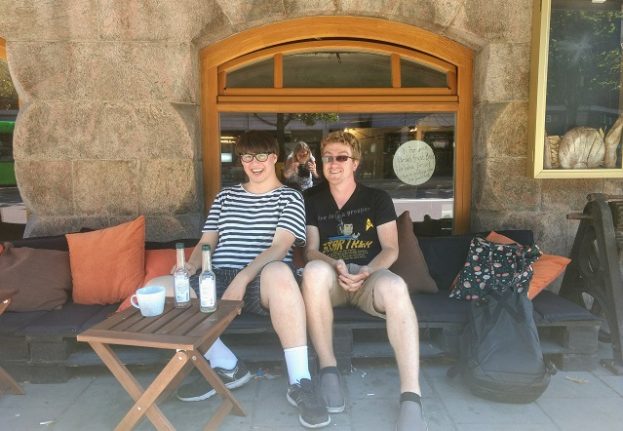 Nathan Lloyd, left, and Tom Jones in Malmö. Photo: Viktoriia Zhuhan/The Local
For members
Is new court ruling the end for Britons fighting to remain EU citizens?
The Court of Justice of the European Union confirmed on Thursday that Brexit really does mean that Britons are no longer EU citizens. Claudia Delpero looks at whether there's any other way they can keep their rights.
Published: 9 June 2022 21:19 CEST