For members
Election vocabulary: How to talk about politics like a Swede
Can't tell your valfläsk from your partiledare? Let The Local guide you through the Swedish political vocabulary you should know to hold your own in a valdebatt.
Published: 29 August 2018 07:47 CEST
Updated: 22 August 2022 09:27 CEST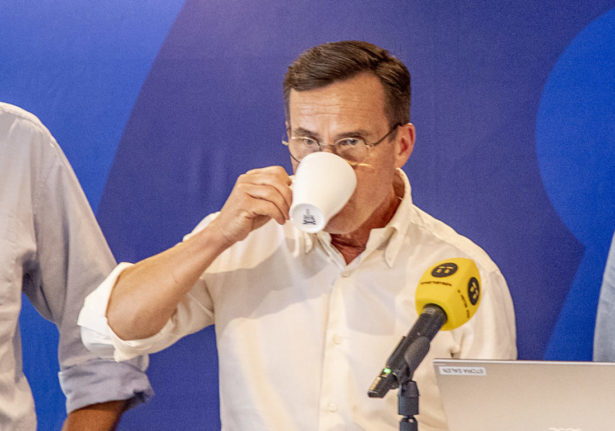 Moderate Party leader Ulf Kristersson centre) partakes of the essential fuel of every Swedish election campaign: coffee. Photo: Adam Ihse /TT
For members
Sweden Politics Weekly: Liberal tension and what's next for work permits
In our weekly Sweden Elects newsletter, The Local's editor Emma Löfgren explains the key events to keep an eye on in Swedish politics this week.
Published: 28 November 2022 08:32 CET