For members
What does Sweden's government deal mean for internationals?
Four of Sweden's parties have announced a government deal which could help the country out of a months-long deadlock. The proposed agreement is a Social Democrat-led government, with a right-wing-influenced economic policy. So what does that mean for internationals in Sweden?
Published: 14 January 2019 14:44 CET
Updated: 24 January 2019 00:09 CET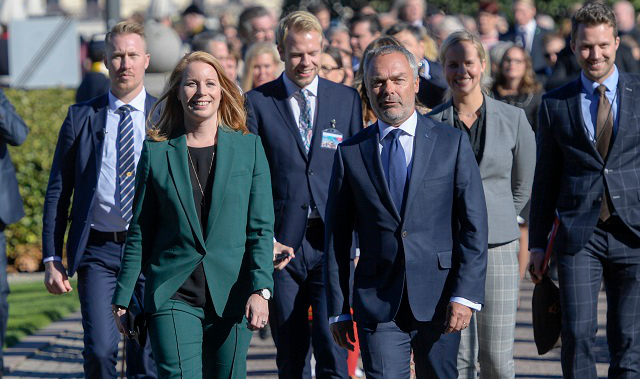 Centre Party leader Annie Lööf and Liberal Party leader Jan Björklund, pictured here at the opening of parliament, have reached a deal with the Social Democrats and Green Party. Photo: Anders Wiklund
Sweden Elects: PM Andersson bids to reclaim patriotism and the big election issues
Prime Minister Magdalena Andersson mentioned Sweden and Swedishness no fewer than 70 times in her speech at the country's largest political event, writes The Local's editor Emma Löfgren in our new column Sweden Elects – which launches this week with just over two months to go until the election.
Published: 4 July 2022 08:56 CEST
Updated: 4 July 2022 10:04 CEST