For members
How Sweden's government deal has hit the popularity of political parties
Sweden finally got a new government this week after 131 days of deadlock. In order to get there, several parties had to compromise, and a four-party deal was struck between former rivals. So how has the new agreement affected the popularity of the different political parties?
Published: 23 January 2019 16:56 CET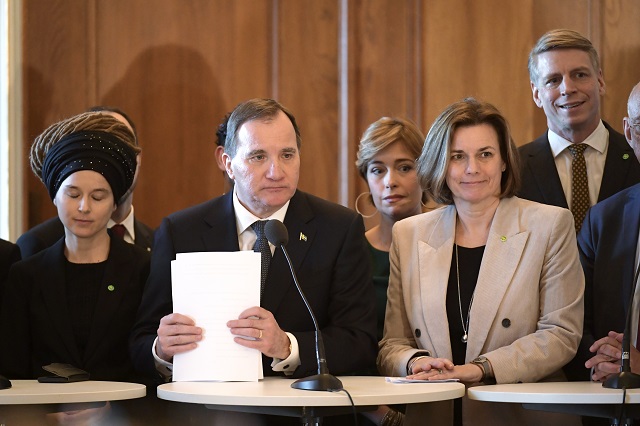 Swedish prime minister Stefan Löfven (centre) presents his new government. Photo: Anders Wiklund / TT
For members
Sweden Elects: How powerful are the Sweden Democrats now?
The Local's editor Emma Löfgren explains how Sweden's parliamentary committees work – and the role the Sweden Democrats will play in them.
Published: 3 October 2022 08:39 CEST