For members
How Sweden's government deal has hit the popularity of political parties
Sweden finally got a new government this week after 131 days of deadlock. In order to get there, several parties had to compromise, and a four-party deal was struck between former rivals. So how has the new agreement affected the popularity of the different political parties?
Published: 23 January 2019 16:56 CET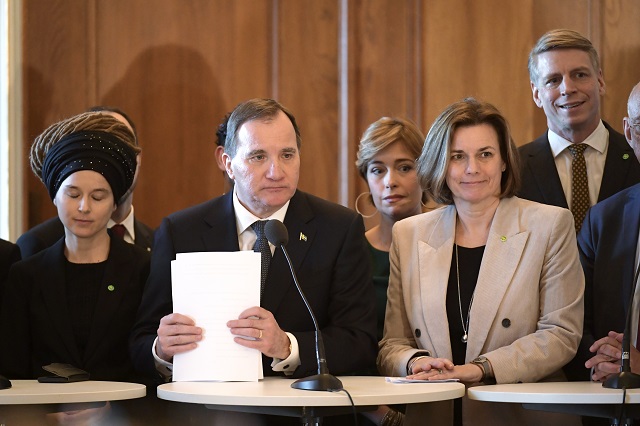 Swedish prime minister Stefan Löfven (centre) presents his new government. Photo: Anders Wiklund / TT
For members
EXPLAINED: How are Sweden's Social Democrats deciding on Nato?
The Nato debate has put the party machinery of Sweden's Social Democrats in the spotlight. It's fairly clear the leader, Magdalena Andersson, wants Sweden to join, so why is it all so complicated?
Published: 6 May 2022 15:34 CEST
Updated: 9 May 2022 09:40 CEST