Presented by lufthansa
Five beautiful places you probably haven't thought of visiting
Get off the beaten track and plan your next trip to one of these less-frequented destinations, as chosen by our community of travel lovers.
We recently launched a group on Facebook in partnership with Lufthansa, calling on members to share travel tips, stories and inspiration. It's tempting to share every single post but for now we've handpicked five that showcase some of the more unusual destinations recommended by our community.
Presenting five beautiful and slightly more out-of-the-ordinary places we sense will quickly creep to the top of your travel wish list.
1. Jordan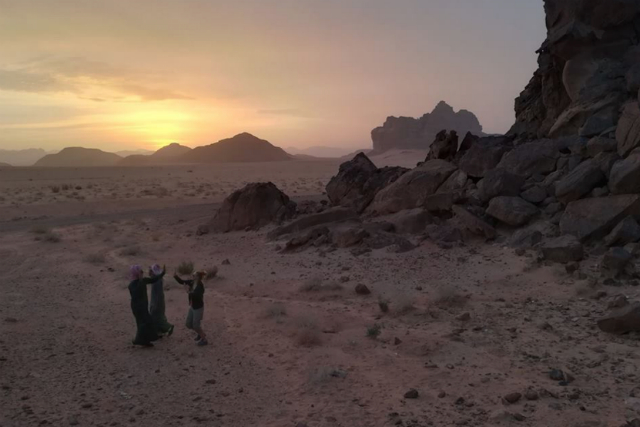 Who
Terhi Vallineva
When
February 2018
Who did you go with?
I was travelling with my 16-year-old son. He was obviously excited to walk in Indiana Jones' footsteps!
Why did you choose Jordan?
I love to explore countries and places I've never been before and I was interested in the Middle East.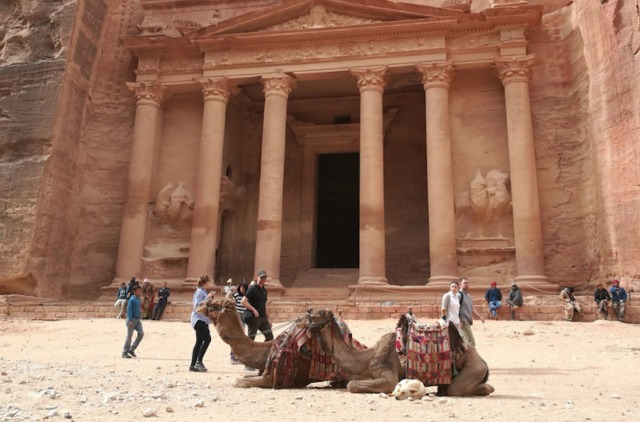 What was your overall experience?
Jordan is quite an expensive country but we managed to stick to a low budget by bargaining down the price of tours. The local taxi drivers were willing and open to negotiate and we are actually still friends with the driver we had our trip with. The food was amazing and we tried to stick to the local dishes to get familiar with Jordanian food culture. We also brought a lot of local spices back home.
What was your favourite part of the trip?
The most unforgettable experience was the night in Wadi Rum desert. We stayed in a humble bedouin camp. Our host was singing songs by the fire while we were enjoying bedouin tea under the stars.
What advice would you give someone planning a trip to Jordan?
I recommend travellers to go and explore and keep their minds open. Jordanian people are big-hearted and we felt welcome everywhere we went. Respect the culture and religion and you will be respected as well.
2. Plitvice Lakes, Croatia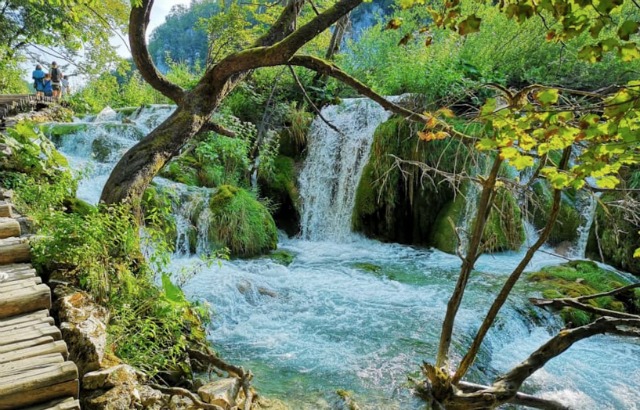 Who
Francesca Baggio
When
August 2018
Who did you go with?
My boyfriend and two friends
Why did you choose Plitvice Lakes?
We were visiting the stunning city of Split in Croatia and, on our way to the capital Zagreb (which is a really nice city as well), we wanted to see one of the amazing natural areas of Croatia.
What was your overall impression?
We bought the entrance ticket for the afternoon since we had a tight budget. The park is really huge and I would recommend to buy the full day ticket and spend an entire day there. There are plenty of picnic areas and inside the park there are buses and an electric ferry that make it easier to visit the entire area, which is 296.85 km2.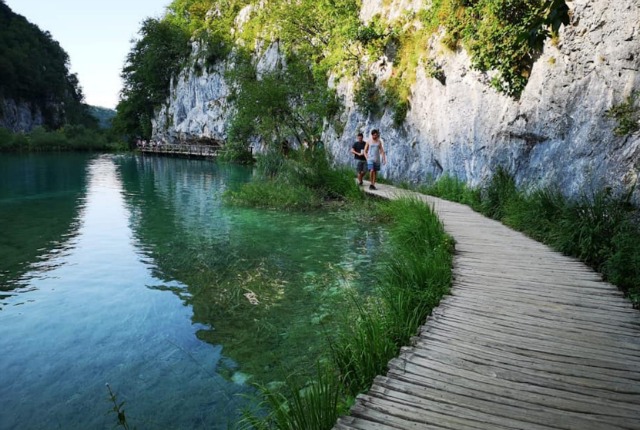 What was your favourite part of the day?
The big waterfall was really amazing but the park itself is one of the most beautiful places I have ever visited.
What advice would you give people planning to visit Plitvice Lakes?
I would say to take an entire day to visit it and to stay in one of the B&Bs in the area. Being summer, it was really full of people so it's important to pay attention in order to not fall into the water. Instead of visiting during the summer, I think it would be better to visit during the spring or autumn.
3. Bosnia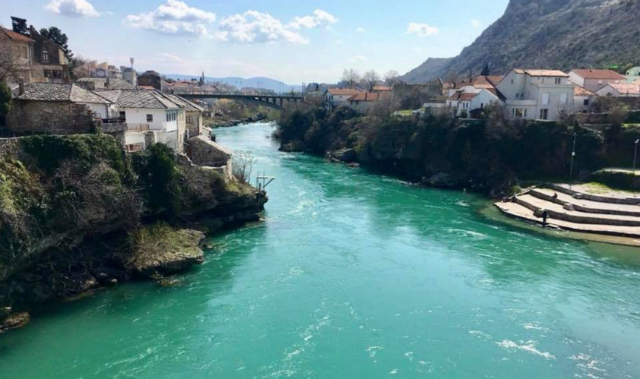 Who
Jenn Fuller
When
March 2018
Who did you go with?
This was a solo trip.
Why did you choose Bosnia?
At the end of March I made the spur-of-the-moment decision to visit Dubrovnik, Croatia. Whenever I travel, I always look for something non traditional and more exotic. I was browsing 'things to do' on TripAdvisor and I saw a full-day tour to Mostar, visiting the Old Bridge and Turkish House, with a stop at Kravice Waterfalls in Bosnia-Herzegovina.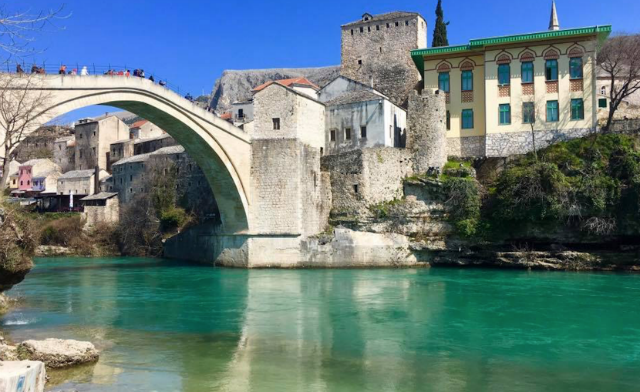 See 
What was your overall impression?
The first stop was Kravice Waterfalls; it is truly majestic and so worth a visit. The next stop was the city of Mostar, where we were transferred to a local Bosnian guide. She was amazing. The tour was extremely informative and I highly recommend it. It's very enlightening and will change your perception of Bosnia.
What was your favourite part of the tour?
The attractions themselves are quite beautiful. The turquoise river that runs through the city under the Old Bridge is breathtaking. The Turkish house is beautiful and has original artefacts inside.
What would you say to other travellers considering Bosnia?
Go with the guided tours. They are low-cost, informative and rewarding. The Old Bridge is quite slippery on dry days, so wear comfortable shoes with good traction!
4. Malta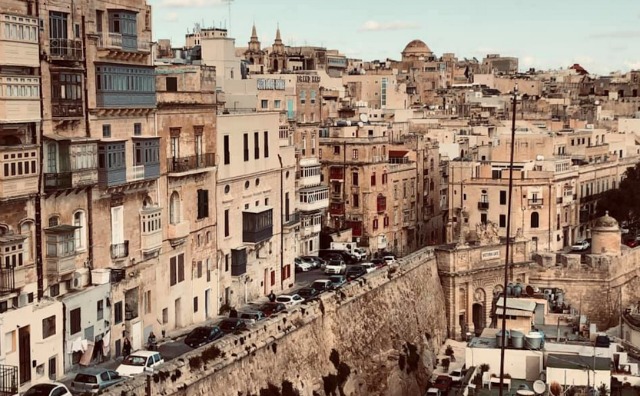 Who
Nowshir Fatima
When
December 2018
Who did you go with?
My husband and two daughters (9 and 1.5 years old)
Why did you choose Malta?
We thought of any sunny warm place in Europe to visit and get away from Swedish darkness and make the most of Christmas vacation. We have been to Spain, Italy and Greece before so were looking for somewhere different. So we picked the small English-speaking country of Malta.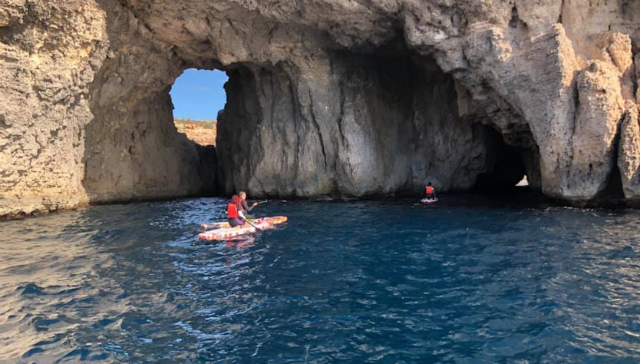 Did it meet your expectations?
Our expectations weren't wrong. It was sunny and not that cold (almost like May in Sweden). Public transport was cheap and there are restaurants everywhere. People are nice and friendly to tourists. Though it's very small, I felt it has a unique character; the different language, Mdina glass and smell of the sea all create a memorable experience.
Where was the best place you visited?
The first place that springs to mind is the Blue Lagoon and Comino. Blue Lagoon is just unimaginable - no touch of modern life. It's really wonderful in Mdina and my daughters loved the chocolate factory in Buggibba. Of course, you mustn't miss going around Valletta.
What would you say to others planning a trip to Malta?
I suggest not to drive, it's better to take public transport. Since it's small you can go around the island in a short amount of time. But as a family with a small kid, we took a longer pause at different places. Whatever you do, you will like this island any time of the year.
5. Tbilisi, Georgia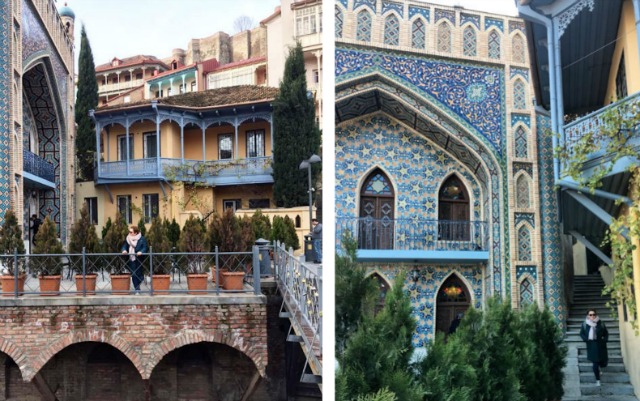 Who
Elena Maximiuc
When
Christmas 2018
Who did you go with?
A good friend
Why did you choose Tbilisi?
My friend, who is Russian, wanted to visit.
What was your overall impression?
My impression is that Tbilisi breathes history. Tbilisi comes with lots of colours and lots of offers like cheap food and cheap transport. Every second building there is a hotel, then a coffee shop, then a pharmacy…! It's not clean but it's not dirty; almost everybody speaks Russian and it's the first city where I have not heard my language, Romanian.
Where was your favourite place in Tbilisi?
It's hard to choose a favourite place. Tbilisi is heaven for photography, and I love photography! Anywhere I turned my head there was a 'postcard' shot. The Old Town is fabulous, all the markets, people selling everything! The hanging sweets made out of some kind of jelly filled with nuts, all the amazing handmade rugs, paintings, cheap souvenirs, local wine. They are very proud of their wine and for 15 euros you can go on a private wine tasting tour and see some beautiful places.
What would you say people planning a trip to Tbilisi?
Go there if you are seeking authenticity! It's one of the cheapest destinations. A taxi from the airport to town is about €7-8 ($8-9), so you can imagine how cheap the rest of the trip will be! I only needed €200 ($227) spending money on my 7-day trip and I went to restaurants, had street food, wine, champagne and bought souvenirs! Tbilisi is an extraordinary place.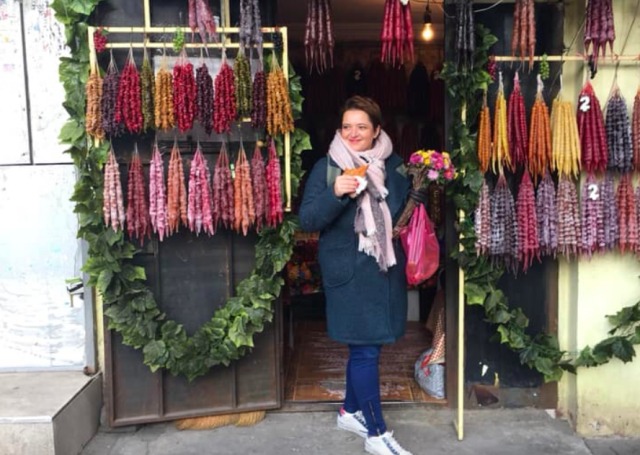 This article was produced by The Local Creative Studio and sponsored by Lufthansa.
This content was paid for by an advertiser and produced by The Local's Creative Studio.
See Also