For members
Politics recap: What you need to know about the party leader debate in Sweden
Sweden's party leaders faced each other in a televised debate on Sunday evening for the first time since January's government negotiations transformed the political landscape. The leaders talked crime and security, jobs and welfare, climate policy, and the issue of immigration and integration. Here are six key take-aways from the two-hour debate organized by Sweden's public broadcaster.
Published: 6 May 2019 11:09 CEST
Updated: 6 May 2019 12:11 CEST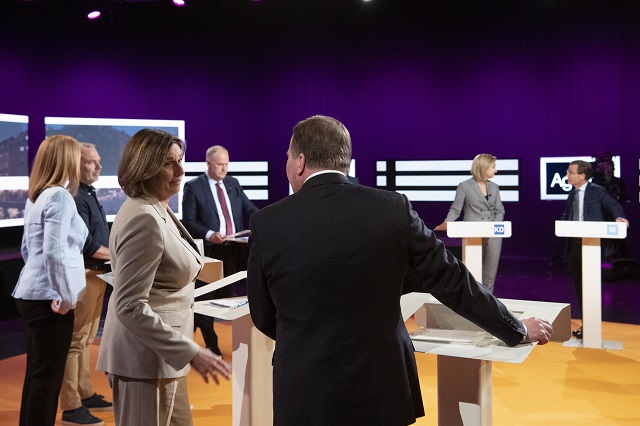 Sweden's party leaders debated for two hours on Sunday evening. Photo: Henrik Montgomery/TT
For members
Sweden Elects: I've got election pork coming out my ears this week
The Local's editor Emma Löfgren rounds up this week's key talking points of the Swedish election campaign.
Published: 15 August 2022 07:13 CEST