For members
Here's what Sweden talked about ahead of the EU elections
With the EU elections taking place on Sunday in Sweden, what are the key talking points? The Local takes a look at the stories and issues dominating the Swedish election campaign.
Published: 24 May 2019 11:24 CEST
Updated: 26 May 2019 23:42 CEST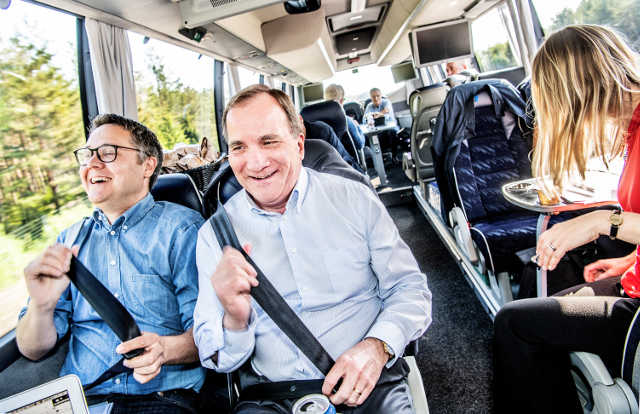 Prime Minister Stefan Löfven, centre, on the campaign bus. Photo: Tomas Oneborg/SvD/TT
For members
Sweden Elects: The latest political news as the election campaign kicks off
What's Sweden talking about this week? In The Local's Sweden Elects newsletter, editor Emma Löfgren rounds up some of the main talking points ahead of the Swedish election.
Published: 8 August 2022 07:49 CEST