For members
ANALYSIS: Why Sweden's Greens are happy despite losing big in EU vote
If all you had to go on were pictures from the Green Party's Sunday night event in Stockholm, you'd think they were the victors of the European election rather than one of the parties that lost the most votes.
Published: 28 May 2019 11:34 CEST
Updated: 28 May 2019 17:45 CEST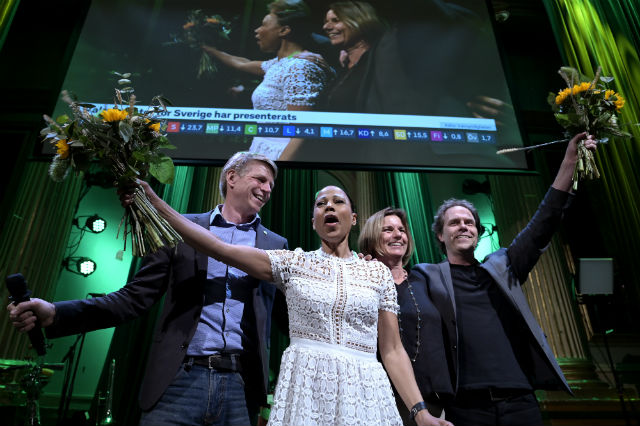 Green party spokesman Per Bolund, top EU candidate Alice Bah Kuhnke, spokeswoman Isabella Lövin and Pär Holmgren, second EU candidate celebrate on Sunday. Photo: Janerik Henriksson/TT
For members
Explained: Why is Sweden so worried about the EU's minimum wage plan?
EU labour ministers meet in Brussels on Monday to discuss the European Commission's planned minimum wage directive. Why is the proposal causing such unease in Sweden?
Published: 4 December 2021 17:40 CET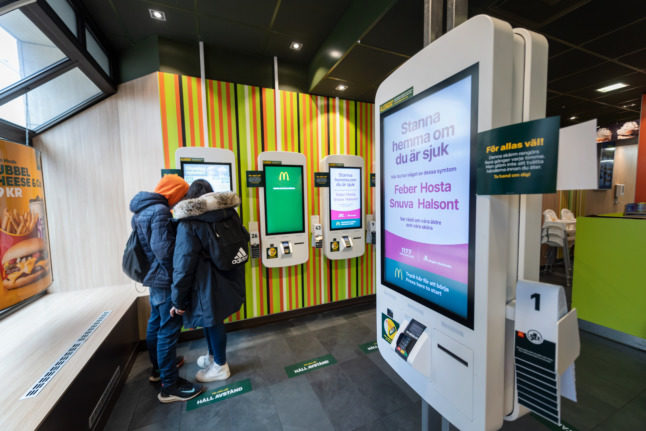 Customers visit a branch of McDonalds in Stockholm. Photo: Stina Stjernkvist/TT