For members
#AdventCalendar: The dinner that proves Sweden is anything but lagom
Each day of December up until Christmas Eve, The Local is sharing the story behind a surprising Swedish fact as part of our own Advent calendar.
Published: 10 December 2019 06:59 CET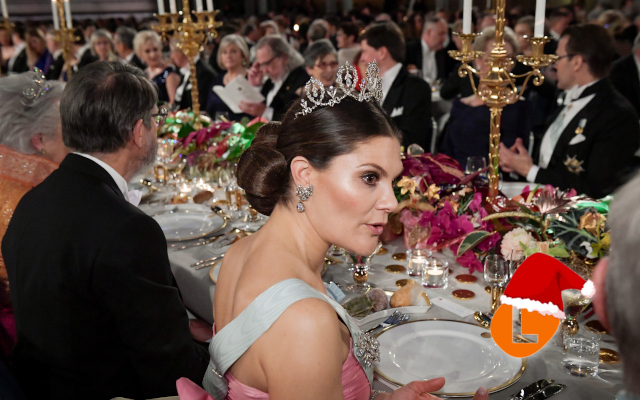 Sweden's Crown Princess Victoria at the Nobel Prize Banquet. Photo: Janerik Henriksson/TT
US duo win Nobel for work on how heat and touch spark signals to the brain
US scientists David Julius and Ardem Patapoutian on Monday won the Nobel Medicine Prize for discoveries on receptors for temperature and touch.
Published: 4 October 2021 13:42 CEST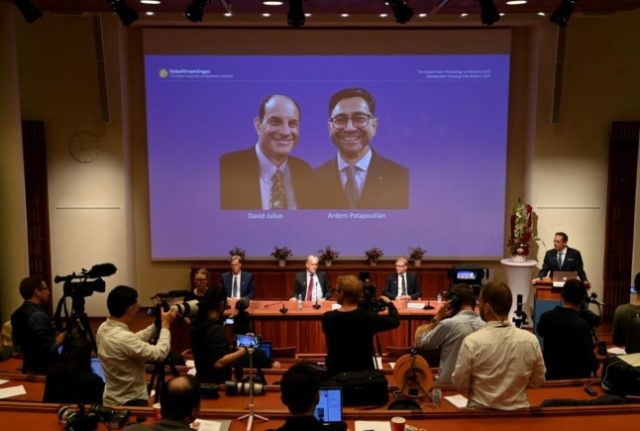 Thomas Perlmann (right), the Secretary of the Nobel Committee, stands next to a screen showing David Julius (L) and Ardem Patapoutian, winners of the 2021 Nobel Prize for Medicine. Photo: Jonathan Nackstrand/AFP