Syrian civil engineer Mohammad Homsy moved to Sweden two years ago to join his family who had immigrated to southern Sweden. With a BSc in engineering management and construction, he had worked as a manager on numerous projects in the UAE before moving to Scandinavia. 
Like many expats, Homsy made it his business to learn Swedish and enrolled in a Swedish for Immigrants (SFI) course. When he was confident in the language, the engineer, who is fluent in English as well as his native Arabic, was eager to get back into the workforce.
However, he found that just picking up where he left off in his career was no easy task. That was when he heard about Jobbsprånget, a nationwide internship programme targeted towards academics with degrees in engineering, architecture, science, or business/finance.
"There is an active Facebook group for engineers and people were talking about the programme. It has a good reputation so I decided to apply and got an internship with a Swedish company," Homsy tells The Local.  
Click the banner below to apply for Jobbsprånget's next round of internships

Homsy completed his internship with construction firm Byggmästar´n i Skåne AB and says he was challenged to prove himself during his four-month stint. 
"The internship was in two parts: one at the office and one on site. I was given general tasks from all activities and got involved with many details and elements of the work. My supervisor was very helpful and gave me the chance to show what I could do." 
Jobbsprånget has a 70 percent employment rate after completion of the four month programme. It significantly reduces the time it takes for newcomers to land a job in Sweden, which can otherwise take between 3-7 years. Applicants don't need to speak Swedish as the programme language is in English, but do need to be registered at Arbetsförmedlingen, the Swedish Public Employment Service. You can read more about the requirements for application here.
Homsy says you get back what you put into the internship. 
"Four months is enough time to prove yourself and make things happen. But you have to ask afterwards if there is potential for a job; you have to fight for it! I got positive feedback and established good contacts as a result of doing the programme." 
Homsy is among the 7 out of 10 participants who find employment after the internship. He is presently employed with Byggmästar´n i Skåne AB as a work supervisor.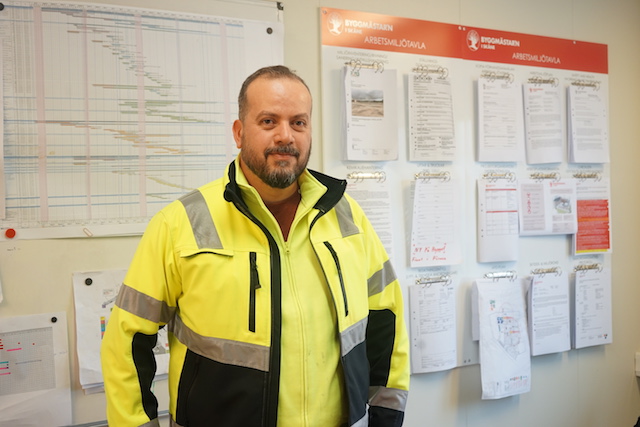 Non-European English-speaking graduates, who have recently arrived in Sweden and are looking for work, are a priority group for Jobbsprånget, which first launched in 2016.
Companies that are collaborating with Jobbsprånget include Volvo Group, SKF and Unilever. A total of 150 employers are participating in the programme at 50 different locations all across Sweden. 
Key to the programme's success is giving academics a chance to demonstrate their potential in a variety of environments. Newcomers to Sweden will get introduced to the domestic labour market and get relevant experience in their area of competence as well as make valuable contacts. 
Click here to apply for Jobbsprånget
Another success story is Manasa Rao who moved to Stockholm three years ago with her husband. The Indian native had worked in finance previously and wanted to resume her career in Sweden. 
"I realised for my profile (finance), an internship is the best way to enter the job market and this was the only programme that provided multiple opportunities in one place," she tells The Local. 
Rao carried out her internship at Zurich Insurance and says that her four months there went better than she expected.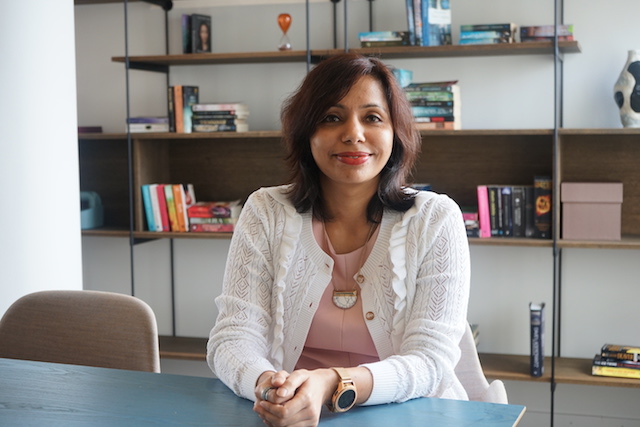 "It was very ideal by all means. Zurich was very open to me and provided opportunities to learn and contribute. Not only did they help me grow in knowledge, but they also made me feel competent. It exceeded my expectations for an internship!" she says enthusiastically. 
Rao has since taken up a permanent position as an accountant with Zurich Insurance. She says that there are stark differences in work culture between Sweden and India. 
"I previously worked for a custodian bank in India for more than five years. The Swedish work environment is not hierarchical, no cut throat competition, more straightforward work culture and a good work/life balance." 
With backing from the Wallenberg foundations and the Swedish government, Jobbsprånget comes with solid credentials. Both Hamsy and Rao are testament to the programme's success and they are adamant that Jobbsprånget put them on the path to a Swedish career. 
"You are not the same after doing the programme as you learn about how Swedish society works. You develop new skills. I would recommend Jobbsprånget as it gives you a chance. Just work hard," advises engineer Hamsy. 
Accountant Rao concludes, "You get multiple opportunities for English-speaking expats in one place, a good networking opportunity and fast track to the jobs market in Sweden. Networking is important and I gained my confidence back after a two-year job search in Stockholm."
The next application process for Jobbsprånget opens on December 16th and runs until January 16th 2020. Click here to apply.
This article was produced by The Local Creative Studio and sponsored by Jobbsprånget.