For members
Brexit: What changes for Brits in Sweden now?
After more than three years of delays and limbo, the UK has left the EU. Here's a look at some of the questions that might be on your mind.
Published: 8 January 2020 16:35 CET
Updated: 1 February 2020 08:08 CET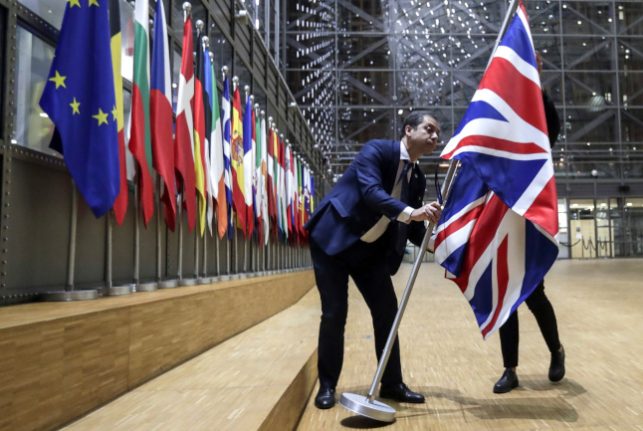 A member of protocol removes the UK's flag from the atrium of the Europa building in Brussels. Photo: Olivier Hoslet/Pool Photo via AP
For members
Is new court ruling the end for Britons fighting to remain EU citizens?
The Court of Justice of the European Union confirmed on Thursday that Brexit really does mean that Britons are no longer EU citizens. Claudia Delpero looks at whether there's any other way they can keep their rights.
Published: 9 June 2022 21:19 CEST