Tell us: How long have you been waiting for Swedish citizenship?
Are you waiting for an answer on your Swedish citizenship application, or did you recently receive one? Following the news that waiting times for citizenship are at a record high, we're asking our readers how you've been affected.
Published: 25 February 2020 11:58 CET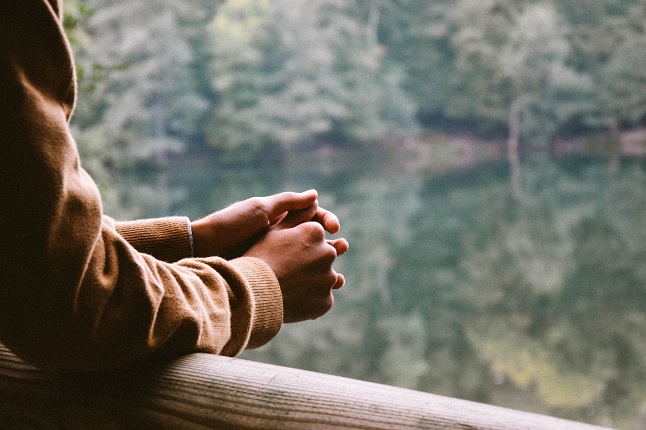 For some, it has taken over three years to reach a citizenship decision. File photo: Ümit Bulut/Unsplash
For members
EXPLAINED: How are Sweden's cities celebrating new citizens this year?
After two years of virtual celebrations, this year Sweden's cities will once again celebrate the new citizens with a ceremony. Here's what different cities have got planned.
Published: 31 May 2022 15:28 CEST
Updated: 6 June 2022 09:22 CEST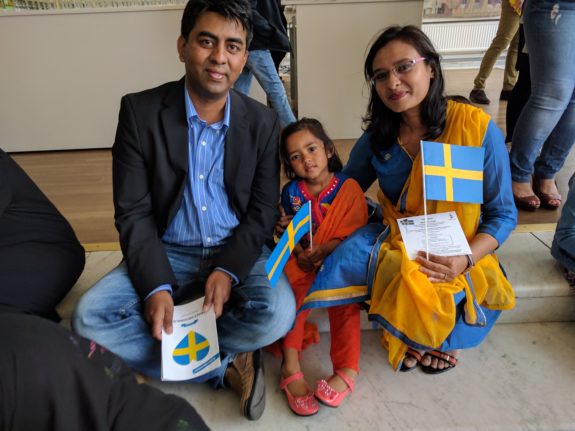 Under a 2015 law, all municipalities in Sweden are required to hold a ceremony to welcome new citizens. 
The ceremony is intended to convey to new Swedish citizens that their citizenship is "the most important legal link between the citizen and the state", that citizenship brings "freedom, rights, and responsibilities", and that citizenship is one of the grounds of folkstyrelsen, or "government by the people" in Sweden, and stands for samhörighet, or "belonging" in Sweden. 
Municipalities are reimbursed for part of the cost of hosting the ceremonies. 
Stockholm
Stockholm is once again celebrating new citizens in a ceremony in the Stadshuset building. Around 1,300 of the 6,701 new citizens invited to the ceremony have said they will attend, and they have invited a total of 900 guests to accompany them. All citizens over the age of 18 are allowed to bring one guest and all under the age of 18 two guests. 
The 30-minute ceremony will start with a short musical concert, followed by a speech from the city's mayor Anna König Jerlmyr and city council chair Cecilia Brinck. 
The ceremony will end with a rendition of Sweden's national anthem, after which all invitees are invited for fika (coffee and a cinnamon bun) in the building's Golden Hall or Gyllene sal. 
Only those who became citizens during 2021 are invited to the ceremony, as those who became citizens in 2020 and 2019 were celebrated with a digital ceremony. 
Gothenburg 
Gothenburg is pulling out all the stops, inviting 6,063 new citizens to a ceremony in the Slottsskogen park, on the grass in front of the Björngårdsvillan pavilion in the park. 
The ceremony will involve a performance by the multicultural Dream Orchestra, a group rendition of Sweden's national anthem, a speech by Gothenburg's mayor Axel Josefsson, and a concert by the Gothenburg symphony orchestra. 
Malmö 
Malmö has decided to hold a shorter ceremony in 2022 than those it held before the pandemic struck, with a two-hour ceremony outside in the city's Stortorget Square which are part and parcel of the city's larger National Day celebrations. 
Some 4,000 new citizens have been invited to the ceremony, but the organisers expect only a few hundred to attend. 
The event will start at 12am, and will start with a speech by Anneli Hultén, Governor of Skåne. The Malmöflickorna dance gymnastics group will march in holding Swedish flags, and a choir will perform. 
At 12.40, Carina Nilsson, chair of Malmö's city council, will give a speech directly to the city's new citizens. 
Only those who became citizens in 2021 are invited to the ceremony. Those who became citizens in 2020 were invited to a symbolic planting of flower bulbs at the Ribersborg beach on October 3rd to celebrate Malmö gaining its 350,000th resident. 
Uppsala 
Uppsala is holding a citizenship ceremony in the Uppsala Slott, the castle in the city centre, for everyone in the city who became a citizen in 2021.  Around 2,050 people have been invited, of whom 415 are children, and the city expects around 580 new citizens to attend the ceremony. 
Sweden's Social Security minister Ardalan Shekarabi will give a speech, as will Eva Edwardsson, chair of the city council, Linda Eskilsson, chair of the city's cultural committee, and Kholod Saghir, the editor of the freedom of expression organisation Svenska Pen. 
The city's La Cappella women's choir will perform. 
Västerås 
Våsterås is holding a ceremony for those who became citizens in 2021, with the chair of the municipality's council, Anders Teljebäck, holding a speech, and a "flag parade" to the Djäkneberget park where the city is holding its National Day celebrations.
Södertälje 
Södertälje, the satellite town outside Stockholm, has decided to invite everyone who has become a citizen in 2019, 2020 or 2021 to a ceremony at the city's Torekällberget open air museum and the Råby stage. 
They will get speeches from the mayor Boel Godner, and from the chair of the city council Peter Friström.