For members
Explained: Why an overhaul of Sweden's migration laws could spark a government crisis
Disagreements over how Swedish migration policy should be changed have caused political tension, including within the government. If agreement can't be reached, the fractures could even lead to a new election.
Published: 29 June 2020 17:03 CEST
Updated: 30 June 2020 08:12 CEST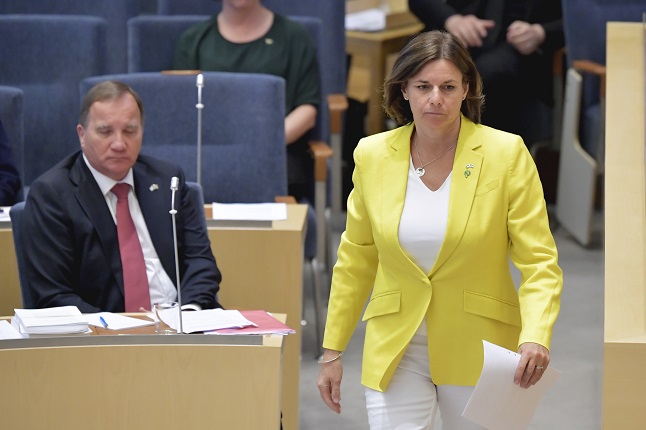 Deputy Prime Minister and Green Party leader Isabella Lövin (R) walks by Prime Minister Stefan Löfven in parliament. Photo: Jessica Gow/TT
For members
What's the Swedish Christian Democrats' abortion contract all about?
Ebba Busch, leader of Sweden's Christian Democrats on Monday presented an "abortion contract", which she wants all of Sweden's party leaders to sign. What's going on?
Published: 28 June 2022 08:34 CEST