For members
Patience and chores: How to get on with your neighbours in Sweden
Some joke that the best way to piss off a neighbour in Sweden is to try to start a conversation. But streets and blocks of apartments in Sweden can actually be quite friendly places. Here's how to make it work.
Published: 24 November 2020 10:40 CET
Updated: 13 January 2022 16:51 CET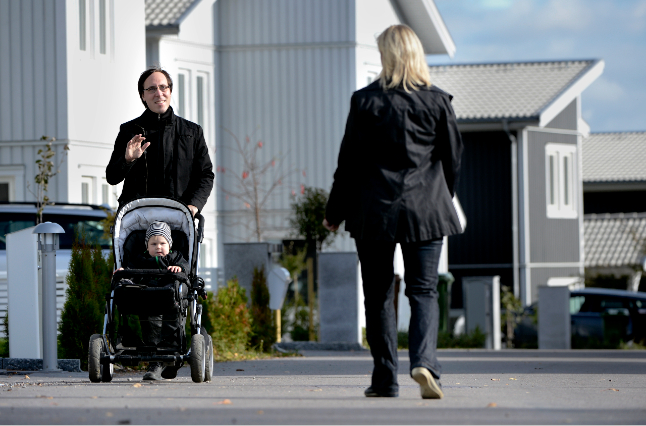 'Hej, hej.' A man out for a walk in a Swedish suburb. Photo: Pontus Lundahl/TT
For members
When can you talk to a stranger in Sweden without annoying them?
In Sweden, it is normally seen as rude and intrusive to start a conversation with a total stranger. Except, that is, in certain well-defined circumstances. Here's our best stab at what they are.
Published: 20 April 2022 15:42 CEST
Updated: 24 April 2022 09:50 CEST