Sweden's new ban on travel from Norway came into effect on Monday – for the first time since World War Two.
Swedish citizens, people who live or work in Sweden, are transporting goods, or have urgent family reasons are still allowed to enter Sweden.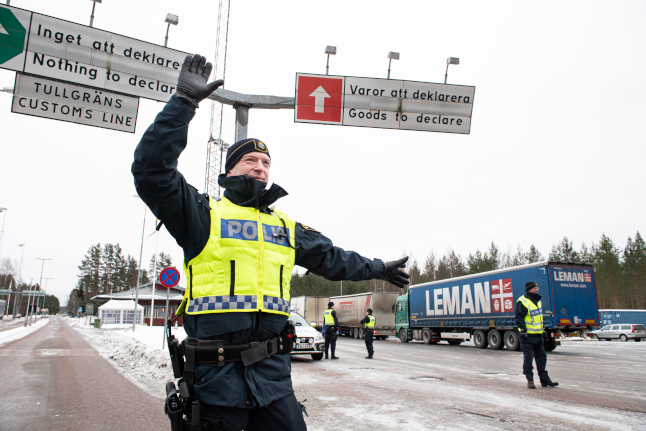 Police officer Andreas Berggren on the Sweden-Norway border. Photo: Tommy Pedersen/TT
The border between Sweden and Norway is more than 1,600 kilometres, and police won't be able to monitor all entry points, but they will be patrolling the border.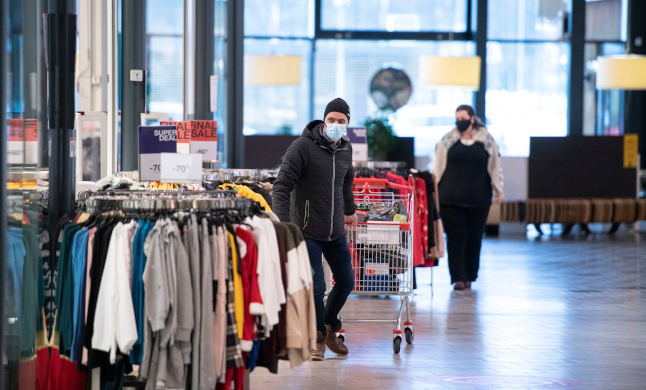 The Charlottenberg Shopping Centre in Sweden, one of the businesses that rely on cross-border shoppers. Photo: Tommy Pedersen/TT
Police are also stationed at major border points, and have called in staff from other parts of the region.
"We are checking all vehicles and all individuals who are to cross the border. But only a few have had to turn around, after we've denied them entry. Most people seem to be aware of this," local police chief Jonas Wendel told newswire TT.
The ban comes after Norway reported an outbreak of the more contagious coronavirus variant B117, which was first discovered in the UK. A total of 55 such cases have been confirmed in Sweden, which is expanding its sequencing work in order to detect more.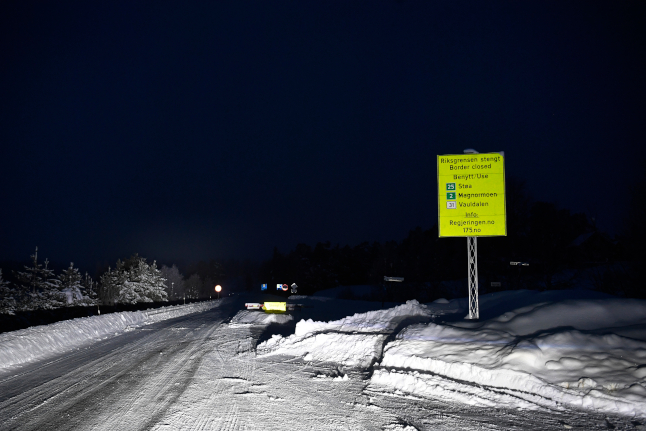 Another closed border crossing between Sweden and Norway. Photo: Pontus Lundahl/TT
The entry ban is currently in force until February 14th, and also applies to travellers from the United Kingdom and Denmark. Read more about Sweden's travel restrictions here.
Border closures between Norway and Sweden are not a new phenomenon during the pandemic. Norway has on several occasions imposed travel restrictions and quarantine rules on people travelling from Sweden. Read more about Norway's latest travel restrictions here.