The map of spring's arrival on the website of Sweden's state weather forecaster SMHI shows that spring (green) has now crept up a thin strip of land along the coast: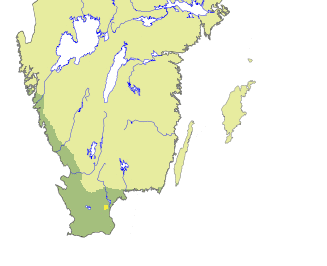 Meanwhile, a temperature of 16.8C was recorded in Kalmar, Småland, something SMHI meteorologist Jon Järpeland put down to the 'Föhn effect', a warm wind created when air has dropped most of its moisture on windward slopes. It's a new temperature record for the month of February.
"We've been hit by some really warm air," he told the TT newswire, adding that the warmth would stay for several days.
"It might not be quite as warm as it is now, but it's going to be above freezing and relatively mild."
The Föhn effect happens when moisture-laden air passes the highlands of Småland. Austria, Switzerland and southern Germany all have a warmer climate, because wind from the Mediterranean creates a Föhn effect after crossing the Alps.
The Local's editor Emma Löfgren marked the changing seasons in central Sweden with a tweet.
Sweden's TT newswire have today posted up photos of spring flowers in Malmö: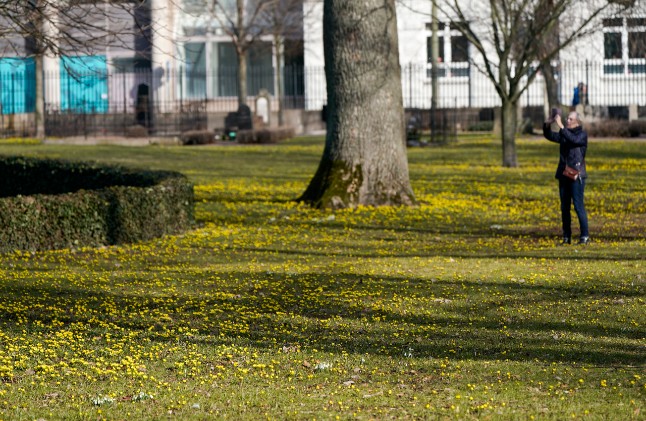 A woman photographing the spring flowers in Malmö. Photo: Johan Nilsson/TT