For members
OPINION: The pandemic has caused divides and damaged friendships in Sweden
Socialising has been restricted in Sweden during the Covid-19 pandemic, but the impact on friendships goes beyond that, writes Lisa Bjurwald. Can friendships survive a crisis that has split the country into two distinct camps?
Published: 22 March 2021 15:03 CET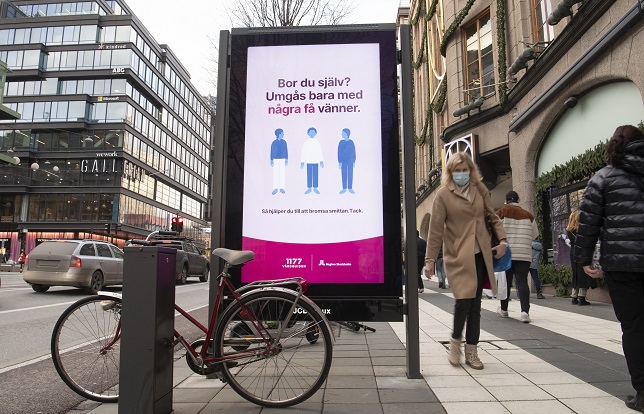 A sign in Stockholm reminds people to limit socialising to only 'a few friends', but it's not only the regulations that have impacted friendships. Photo: Fredrik Sandberg/TT
For members
OPINION: How I learned that Sweden is a nation of secret queue-jumpers
Swedes have a reputation as a nation of orderly queuers. But it doesn't take long living here before you realise that for things that matter - housing, schools, health treatment - there are ways of jumping the line.
Published: 29 March 2022 14:45 CEST