For members
Working with the far-right? What a watershed vote means for Swedish politics
The second smallest party in the Swedish parliament, the Liberals, is again dominating the headlines after it approved proposals to campaign for a centre-right government in next year's general election, opening the door to cooperation with the far-right Sweden Democrats.
Published: 29 March 2021 10:40 CEST
Updated: 6 April 2021 08:13 CEST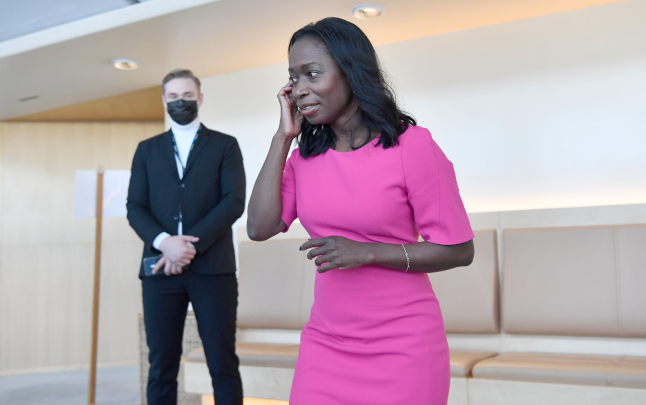 Liberal leader Nyamko Sabuni. Photo: Henrik Montgomery/TT
EXPLAINED: Why is Sweden's parliamentary speaker election so important?
Sweden's parliamentary speaker is second only to the King in terms of formal rank. The prospect of a Sweden Democrat speaker taking over the role from popular Moderate Andreas Norlén has sparked debate. Here's why.
Published: 23 September 2022 14:26 CEST