For members
ANALYSIS: Has the far-right become normalised in Sweden?
Does the Liberal Party's decision to open the door to working with the Sweden Democrats indicate a shift in Swedish politics ahead of the 2022 election? The Local speaks with two political analysts to find out what's going on.
Published: 6 April 2021 16:29 CEST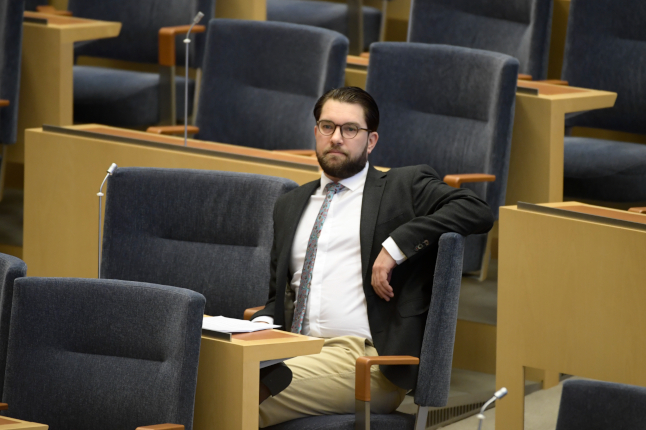 Sweden Democrat party leader Jimmie Åkesson. Photo: Carl-Olof Zimmerman/TT
For members
Sweden Elects: The latest political news as the election campaign kicks off
What's Sweden talking about this week? In The Local's Sweden Elects newsletter, editor Emma Löfgren rounds up some of the main talking points ahead of the Swedish election.
Published: 8 August 2022 07:49 CEST