For members
TIMELINE: The key events that led to the Swedish government's collapse
Sweden could be facing snap elections after the prime minister was lost an unprecedented no-confidence vote. But after a fraught three years in office, is the biggest surprise the fact that the minority government hung on for so long?
Published: 21 June 2021 13:51 CEST
Updated: 24 June 2021 15:12 CEST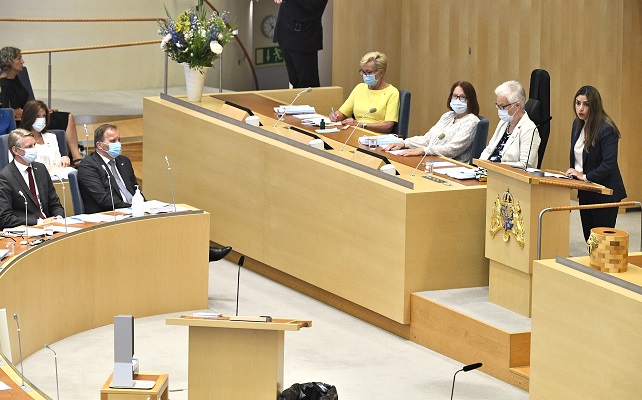 Left Party leader Nooshi Dadgostar speaks in parliament ahead of the vote. Photo: Claudio Bresciani/TT
Sweden Elects: PM Andersson bids to reclaim patriotism and the big election issues
Prime Minister Magdalena Andersson mentioned Sweden and Swedishness no fewer than 70 times in her speech at the country's largest political event, writes The Local's editor Emma Löfgren in our new column Sweden Elects – which launches this week with just over two months to go until the election.
Published: 4 July 2022 08:56 CEST
Updated: 4 July 2022 10:04 CEST