For members
Your views: How Sweden's foreign residents see the current political crisis
The Local's readers have been getting in touch to share your thoughts on Sweden's centre-left government being toppled and many are not impressed. Here's a selection of your views.
Published: 22 June 2021 15:01 CEST
Updated: 23 June 2021 13:08 CEST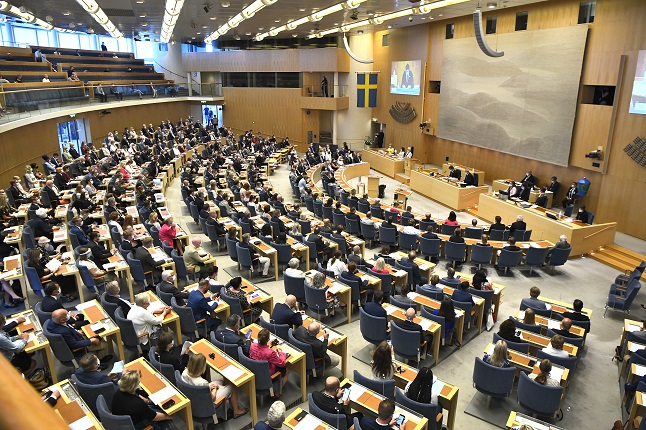 Parliament was fuller than it has been in a year for the no-confidence vote, which saw 181 MPs vote against the current government. Photo: Claudio Bresciani/TT
For members
What's the Swedish Christian Democrats' abortion contract all about?
Ebba Busch, leader of Sweden's Christian Democrats on Monday presented an "abortion contract", which she wants all of Sweden's party leaders to sign. What's going on?
Published: 28 June 2022 08:34 CEST