For members
Swedish politics: Why Stefan Löfven is set to return as PM two weeks after being voted out
Stefan Löfven is expected to be voted back in as prime minister today. But it's a close vote that could be determined by even a single MP going against the party line.
Published: 7 July 2021 10:54 CEST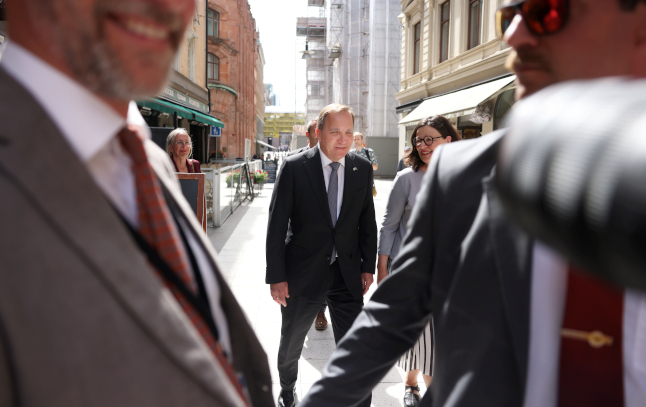 Prime Minister Stefan Löfven leaving parliament after being ousted in a historic no-confidence vote. Photo: Nils Petter Nilsson/TT
Five of Sweden's political parties planned to evade party financing laws
Five of the eight political parties in the Swedish parliament discussed evading party financing laws with a businessman secretly working with journalists, a new investigation by broadcaster TV4 has found.
Published: 18 August 2022 14:11 CEST