For members
13 local hacks to make life in Malmö even better
One of the draws of living in Malmö is that, compared to Stockholm or Copenhagen, life is a little easier, with property cheaper and everything within cycling distance. Here are some tips to make it even better.
Published: 5 October 2021 11:35 CEST
Updated: 27 August 2022 05:43 CEST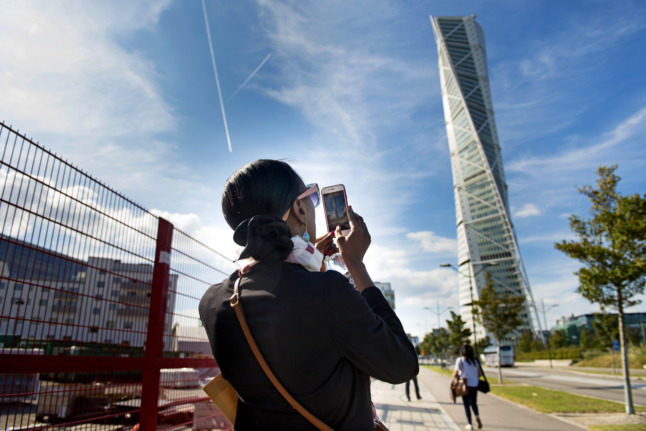 A woman photographs Malmö's Turning Torso tower. Photo: Aline Lessner/Imagebank Sweden
For members
EXPLAINED: What can foreigners in Sweden do about the weak krona?
The Swedish Krona last week hit a record low against the dollar, hammering the international buying power of anyone earning their salaries or holding assets in the currency. We asked Johan Löf at Handelsbanken what they can do.
Published: 29 September 2022 16:13 CEST