For members
Swedish budget: Will the government be able to pass its proposals?
Sweden's opposition parties have each presented their own budget motions this week, kicking off the process that will end in Sweden's budget for 2022 being voted on in November. The minority government and complex political situation mean it is very unclear what will happen then.
Published: 7 October 2021 12:10 CEST
Updated: 9 October 2021 09:25 CEST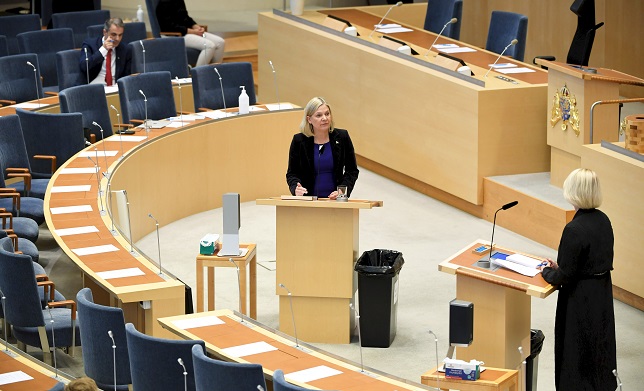 Finance Minister Magdalena Andersson and Moderate Party economic spokesperson Elisabeth Svantesson debate budget proposals in parliament. Photo: Fredrik Sandberg/TT
EU sees trouble but no breakdown with Italy far-right in power
The potential emergence of a far-right government in Italy has put the European Union on alert for disruptions, with fears that unity over the war in Ukraine could be jeopardised.
Published: 24 September 2022 13:48 CEST