For members
Sweden's new Covid rules for travel from the UK
People who can show a UK-issued proof of Covid-19 vaccination are able to enter Sweden for the first time in months, after the government announced changes to its entry ban.
Published: 7 October 2021 16:41 CEST
Updated: 11 October 2021 08:34 CEST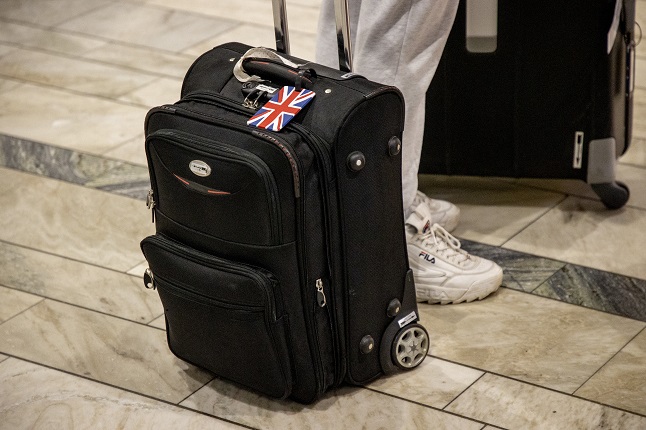 A Union Jack-branded suitcase in Gothenburg's Landvetter airport. Photo: Adam Ihse/TT
For members
What's it like driving from Scandinavia to the UK with a young family?
With the cost of airline tickets increasingly discouraging, is driving from Scandinavia to the UK becoming a more attractive option? The Local Denmark editor Michael Barrett gave it a try.
Published: 11 August 2022 16:59 CEST