For members
Travel ban and politics: What changes in Sweden in November?
November is a big month for Sweden – with changes to the travel ban, test recommendations and the prime minister stepping down. Here's an overview of everything happening this month.
Published: 29 October 2021 16:02 CEST
Updated: 1 November 2021 07:36 CET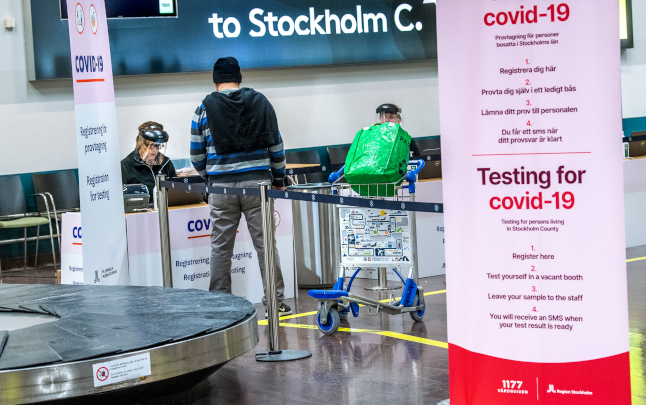 File photo of a Covid test station at Arlanda Airport. Photo: Claudio Bresciani/TT
For members
KEY POINTS: What changes in Sweden in June 2022
A new work permit law, Terminal 4 reopens, Stockholm summits and National Day. Here are some of the things that change in Sweden in June.
Published: 30 May 2022 15:02 CEST
Updated: 5 June 2022 09:19 CEST