For members
What you need to know about Magdalena Andersson
Former Finance Minister Magdalena Andersson will become Sweden's new prime minister, after winning her second vote in parliament.
Published: 4 November 2021 07:32 CET
Updated: 29 November 2021 14:03 CET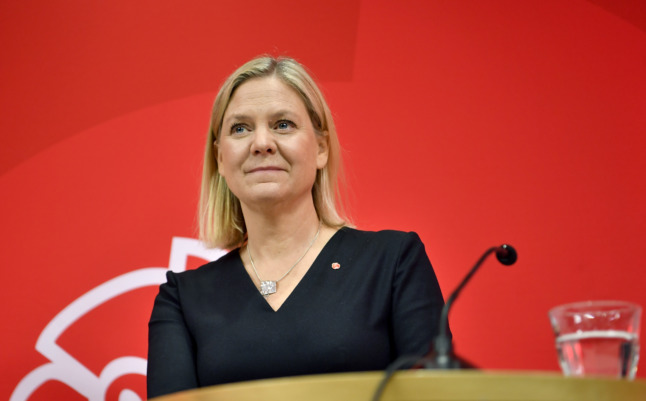 Magdalena Andersson has been approved by parliament and is now Sweden's first female prime minister. Photo: Jessica Gow/TT
Biden gives 'full, total, complete backing' for Swedish Nato bid
US President Joe Biden on Thursday strongly backed Finland and Sweden's bid to join Nato in the face of Russia's invasion of Ukraine, as the Nordic nations' leaders promised to address concerns raised by Turkey.
Published: 19 May 2022 18:41 CEST