For members
What will happen in this crunch month for Swedish politics?
Stefan Löfven will resign as prime minister after seven years, parliament will vote on Sweden's first female head of government, and a deal needs to be struck on the budget. Here's what's on the cards in the coming busy month in Swedish politics.
Published: 8 November 2021 15:56 CET
Updated: 9 November 2021 07:29 CET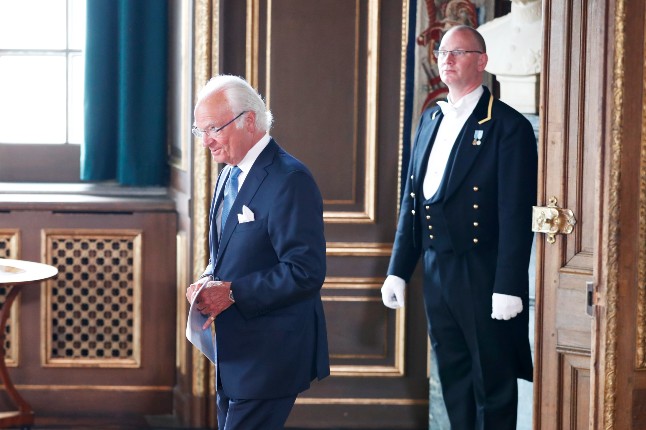 King Carl XVI Gustaf arrives for the skifteskonselj, the ceremony at which a new government is appointed, back in July. Photo: Christine Olsson/TT
For members
What's the Swedish Christian Democrats' abortion contract all about?
Ebba Busch, leader of Sweden's Christian Democrats on Monday presented an "abortion contract", which she wants all of Sweden's party leaders to sign. What's going on?
Published: 28 June 2022 08:34 CEST