For members
Why is German-speaking Europe lagging on Covid vaccines?
From the legacy of Nazi policies to a widespread belief in alternative medicine, German-speaking Europe has made itself vulnerable to the emotion-laden appeals of the anti-vaccine movement.
Published: 24 November 2021 12:00 CET
Updated: 1 December 2021 08:21 CET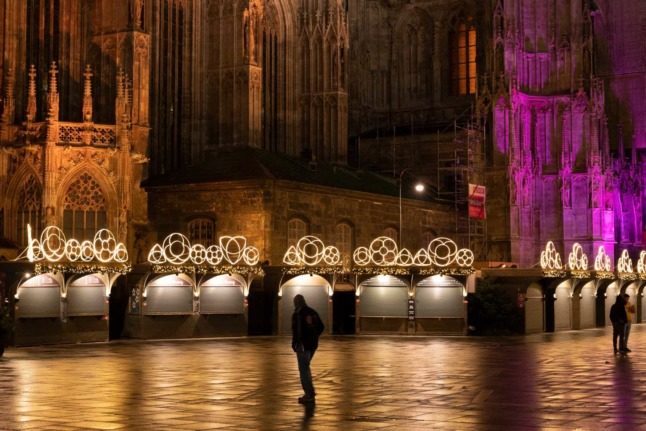 A picture shows Vienna on the first night of the nationwide lockdown in November 2021. Austria has some of the lowest vaccination rates in central and western Europe. Photo JOE KLAMAR / AFP
EU approves first Covid jab for children aged 5 to 11
The EU's drug agency cleared Pfizer's Covid-19 vaccine for use in children aged five to 11 on Thursday, the first jab to be approved in a cohort where the virus is rapidly spreading.
Published: 25 November 2021 16:13 CET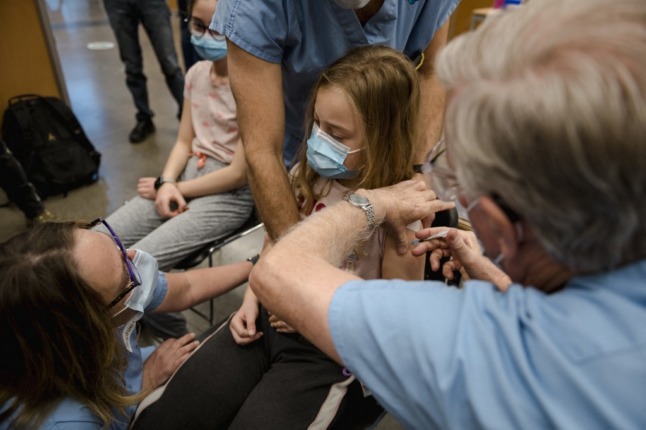 A child, age 8, receives the Pfizer-BioNTech Covid-19 vaccine Andrej Ivanov / AFP