For members
ANALYSIS: How did politics in Sweden get so fiendishly complicated?
Social Democrat leader Magdalena Andersson was re-elected as Swedish prime minister on Monday, after already being voted in, forced out and re-nominated in less than 30 hours last week. How on earth did Swedish politics get so complicated?
Published: 26 November 2021 16:27 CET
Updated: 29 November 2021 16:26 CET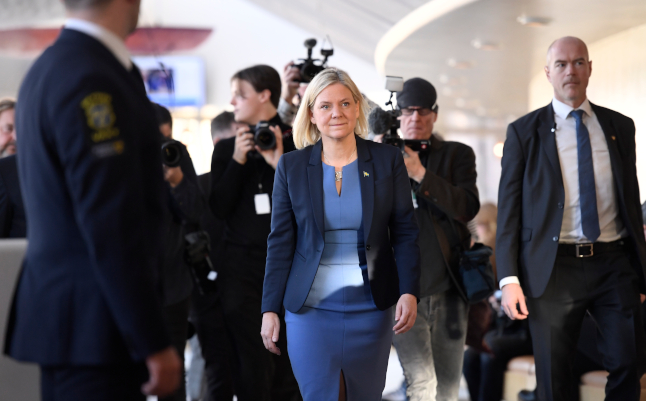 The compromises that allowed Magdalena Andersson to be elected prime minister were so intricate it's a wonder she got there. Photo: Erik Simander/TT
For members
What's the Swedish Christian Democrats' abortion contract all about?
Ebba Busch, leader of Sweden's Christian Democrats on Monday presented an "abortion contract", which she wants all of Sweden's party leaders to sign. What's going on?
Published: 28 June 2022 08:34 CEST