For members
Explained: What new Covid measures could Sweden introduce in the week ahead?
Sweden is set to introduce new Covid-19 recommendations this week, with more social distancing, home-working, and face masks on crowded public transport likely to be among them.
Published: 5 December 2021 12:31 CET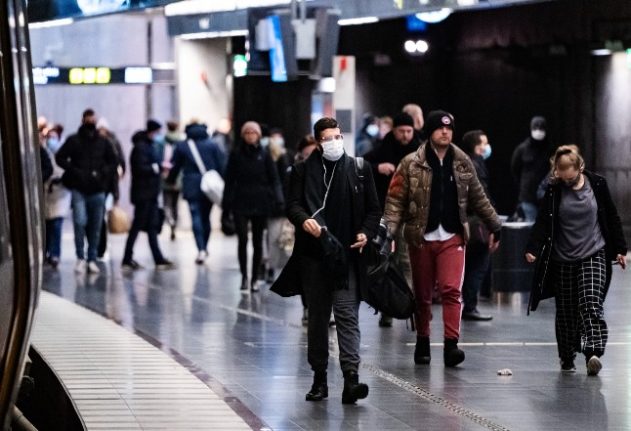 Commuters wearing face masks at Malmö's central station in January 2021. Photo: Johan Nilsson/TT
Covid-19: European summer holidays threatened by rise of subvariants
A resurgence of Covid-19 cases in Europe, this time driven by new, fast-spreading Omicron subvariants, is once again threatening to disrupt people's summer plans.
Published: 22 June 2022 16:08 CEST