For members
Readers' best tips for travelling to and from Sweden during the holidays
The Local's readers share their advice for travelling to and from Sweden over the holidays as pandemic restrictions and staff shortages cause delays and cancellations. 
Published: 28 December 2021 10:51 CET
Updated: 29 December 2021 11:31 CET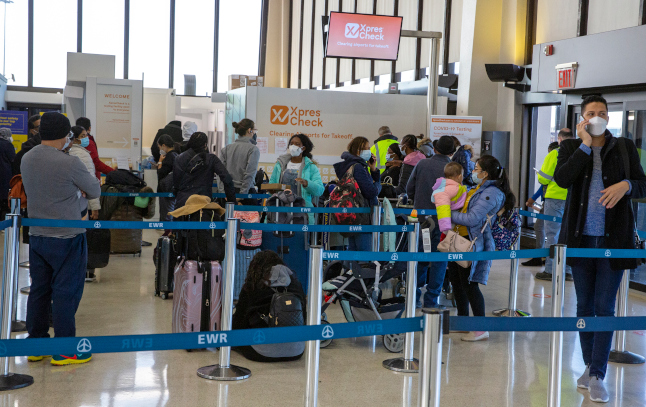 People wait in line for Covid-19 tests at Newark Liberty International Airport in the US the day before Christmas Eve. Photo: AP Photo/Ted Shaffrey
Yes, train travel across Europe is far better than flying – even with kids
Hoping to do his bit for the planet, perhaps save some money and avoid spending any time in airports, The Local's Ben McPartland decided to travel 2,000km with his family across Europe by train - not plane. Here's how he got on on and would he recommend it?
Published: 11 August 2022 11:55 CEST