For members
When will you next get to see the Northern Lights in Sweden?
Have you ever seen the Northern Lights? Here's how to increase your chances of spotting them.
Published: 18 January 2022 11:31 CET
Updated: 3 February 2022 09:29 CET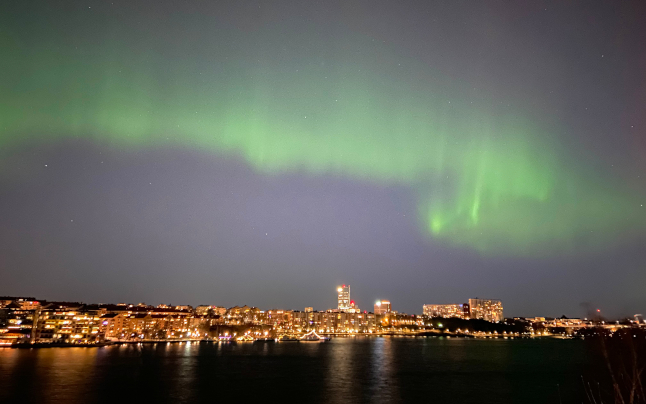 The Northern Lights in Stockholm on January 14th. Photo: Lisa Abrahamsson/TT
For members
Five of the best spots in Sweden for a naked swim
As temperatures soar in Sweden this week, even the thought of wearing a swimsuit might seem a bit much. If you feel the need to expose a little more skin to the elements, here are some of Sweden's best nude beaches.
Published: 18 July 2022 12:21 CEST