For members
How Russia's attack on Ukraine affects the Swedish economy
The Stockholm stock exchange fell on Thursday, after Russia launched a military attack on Ukraine. Here are the latest updates about the knock-on effect on the Swedish economy.
Published: 24 February 2022 15:33 CET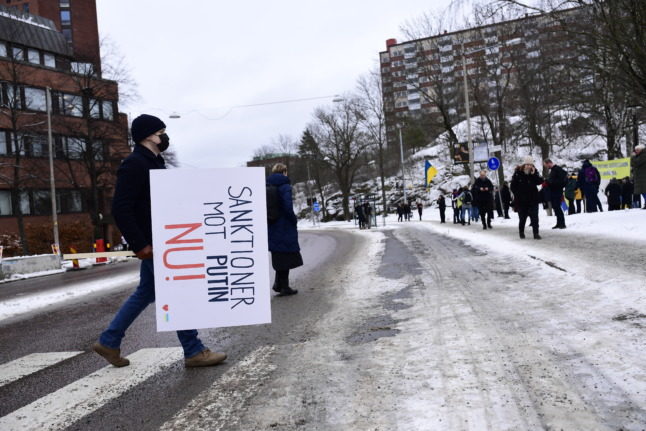 A protester in Stockholm carrying a sign that reads "sanctions against Putin now". Photo: Paul Wennerholm/TT
Rapping, breakdancing Ukrainians win Eurovision in musical morale boost
Ukraine won the Eurovision Song Contest Sunday with an infectious hip-hop folk melody, boosting spirits in the embattled nation fighting off a Russian invasion that has killed thousands and displaced millions of people.
Published: 15 May 2022 08:42 CEST