For members
KEY POINTS: The final verdict on Sweden's Covid-19 response
Sweden's decision to rely on voluntary measures rather than a strict lockdown to handle the Covid-19 pandemic was "fundamentally correct", but its measures were too weak and too late, the final report by the Coronavirus Commission concludes.
Published: 25 February 2022 12:37 CET
Updated: 25 February 2022 18:04 CET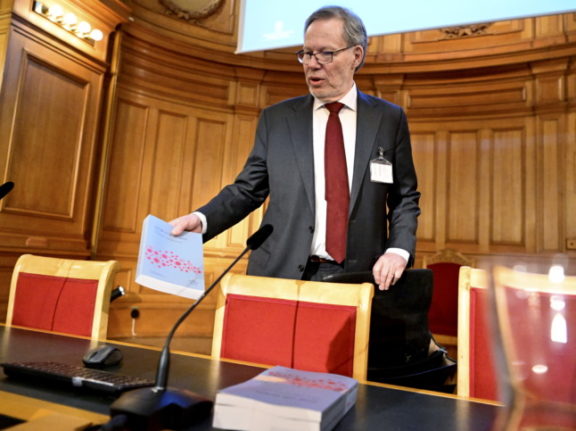 Corona Commission head Mats Melin with the commission's final report on the Swedish government's response to the Covid-19 pandemic. Photo: Jonas Ekströmer/TT
Covid-19: European summer holidays threatened by rise of subvariants
A resurgence of Covid-19 cases in Europe, this time driven by new, fast-spreading Omicron subvariants, is once again threatening to disrupt people's summer plans.
Published: 22 June 2022 16:08 CEST