For members
OPINION: Is it time to end Sweden's long tradition of non-alignment?
Whether or not Sweden should abandon its alliansfrihet and join Nato is guaranteed to become one of the hottest political issues this election year.

 But why, asks Lisa Bjurwald, has the strategy been so popular in Sweden, and isn't it time we abandoned it?
Published: 3 March 2022 07:48 CET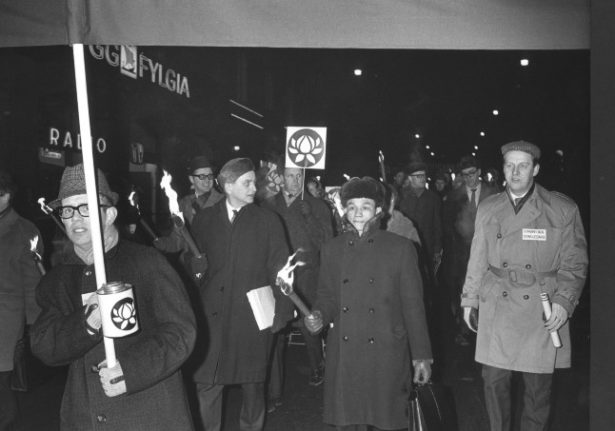 Sweden's former Prime Minister Olof Palme marching side by side with Nguyen Tho Chyan, the ambassador of North Vietnam to Moscow, in 1968. Photo: TT