For members
EXPLAINED: How soon could Sweden apply to join Nato?
With Finland's Prime Minister Sanna Marin saying on Saturday that her country should make a decision on Nato "this spring", the pressure is on Sweden to do likewise. How likely is it to happen?
Published: 11 April 2022 11:38 CEST
Updated: 18 April 2022 10:30 CEST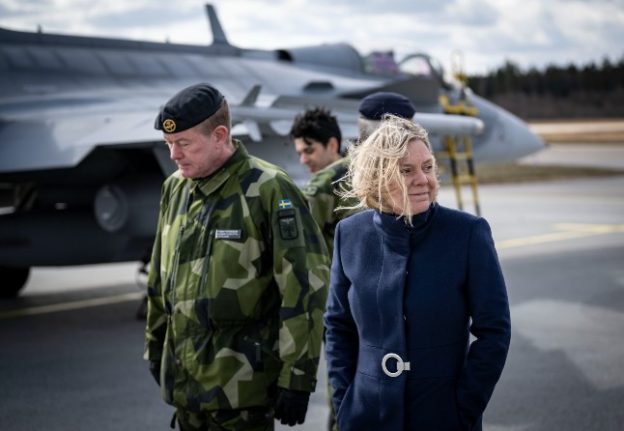 Sweden's prime minister, Magdalena Andersson visits a Swedish air force base on April 9th. Photo. Johan Nilsson/TT
Sweden to join Nato: 'We are leaving one era and entering another"
Sweden on Monday officially announced it will apply for Nato membership as a deterrent against Russian aggression, entering a "new era" as it reverses two centuries of military non-alignment.
Published: 16 May 2022 15:33 CEST