For members
The must-have dishes for a Swedish Easter celebration
If you've spent Christmas or Midsummer in Sweden before, you'll probably recognise lots of the dishes at a Swedish Easter celebration. Here's our guide, as well as some vegetarian alternatives.
Published: 13 April 2022 16:54 CEST
Updated: 15 April 2022 08:58 CEST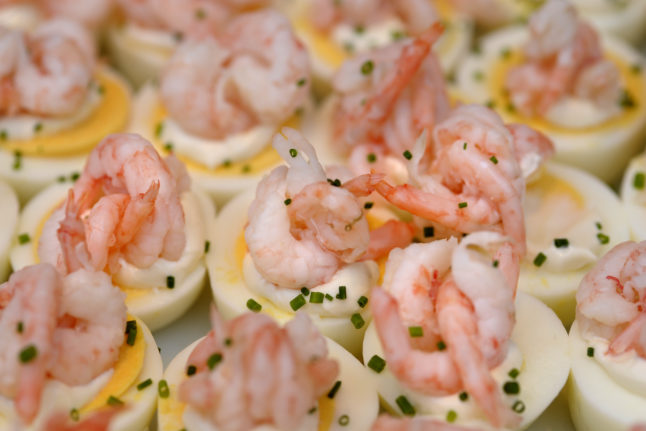 Eggs are an integral part of any Swedish Easter celebration. Photo Leif R Jansson/TT/Scanpix
For members
The three tasty treats that make spring in Sweden a forager's dream
Although parts of Sweden are still under snow at this time of year, spring is in full swing here in Skåne in the south of Sweden. Here are The Local's top tips for what you can forage in the great outdoors this season.
Published: 14 April 2022 19:48 CEST