For members
EXPLAINED: What do we know so far about Sweden's new 'talent visa'?
In the new work permit law which comes into force on June 1st, Sweden is launching a new nine-month 'talent visa', which will allow "some highly qualified individuals" to get temporary residency while they look for jobs or plan to launch a business. What do we know so far?
Published: 5 May 2022 10:22 CEST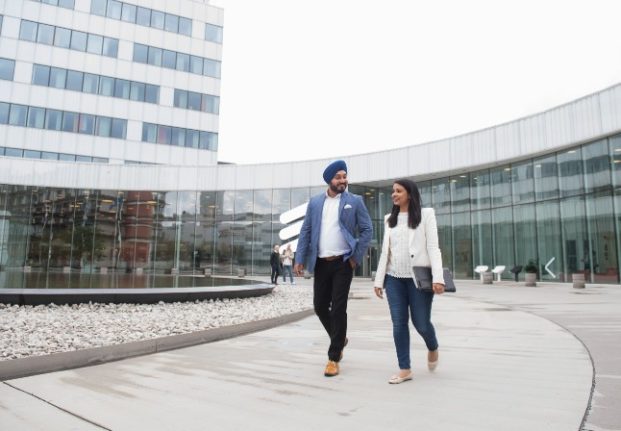 Jasmeet Singh Sethi (left) and his colleague Samidha Mahapatra, two IT technicians who have come to Sweden to work for Ericsson. Photo: Fredrik Sandberg/TT
For members
EXPLAINED: Why is it taking so long to get work permits in Sweden?
The Migration Agency has in September been taking nine times longer than its target to process work applications for foreigners employed by so-called "certified operators". What's going on and when will the situation return to normal?
Published: 27 September 2022 14:01 CEST