For members
EXPLAINED: What do we know so far about Sweden's new 'talent visa'?
In the new work permit law which comes into force on June 1st, Sweden is launching a new nine-month 'talent visa', which will allow "some highly qualified individuals" to get temporary residency while they look for jobs or plan to launch a business. What do we know so far?
Published: 5 May 2022 10:22 CEST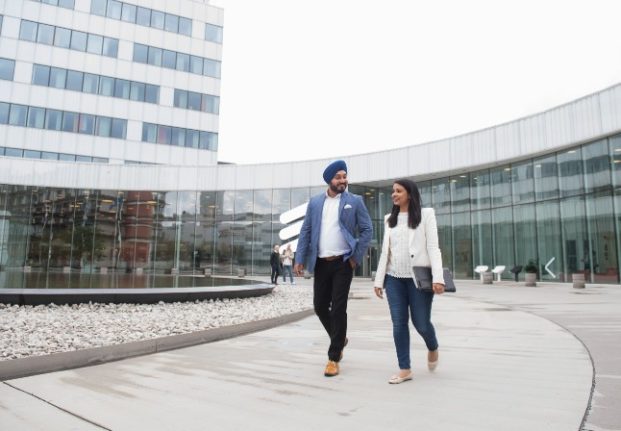 Jasmeet Singh Sethi (left) and his colleague Samidha Mahapatra, two IT technicians who have come to Sweden to work for Ericsson. Photo: Fredrik Sandberg/TT
For members
My Swedish Career: How labour market training got me a job at Capgemini
Two years after she arrived in Sweden, Shreya Sai, from India, decided to use Sweden's 'labour market training' system to learn to code from scratch. A year later she was working as a developer at Capgemini.
Published: 24 May 2022 16:27 CEST