For members
What's clear and what's not about Sweden's security deal with the UK
UK Prime Minister Boris Johnson signed a "Political Declaration of Solidarity" with Sweden on Wednesday. What's in it, and is it it enough to protect Sweden from Russian reprisals should it decide to join Nato next week?
Published: 11 May 2022 16:53 CEST
Updated: 12 May 2022 08:49 CEST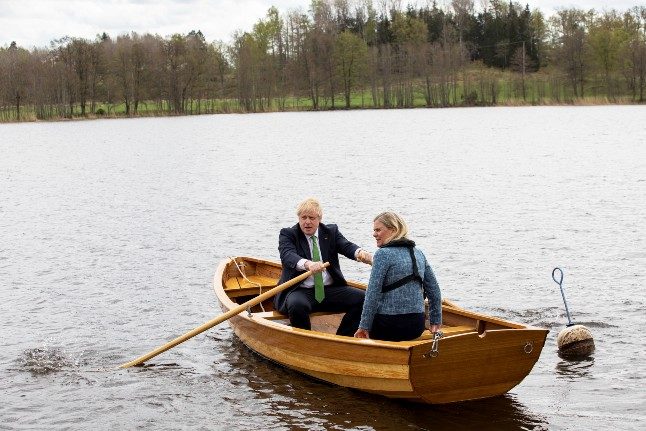 UK PM Boris Johnson rows Magdalena Andersson in the traditional "Harpsundseka" rowing boat. Photo: Ninni Andersson/Regeringskansliet
Turkey's Erdogan puts conditions on support for Sweden, Finland Nato bids
President Recep Tayyip Erdogan on Saturday said Turkey would not look "positively" on Sweden and Finland's Nato bids unless its terror-related concerns were addressed, despite broad support from other allies including the United States.
Published: 21 May 2022 17:29 CEST