For members
OPINION: Racism doesn't get much more obvious than Sweden's refugee bias
When you look at Sweden's reception of Ukrainian refugees, it's clear that what was good enough for poor Muslims from Syria, is not considered good enough for white Christians from Ukraine, notes Stockholm University Professor Christian Christensen.
Published: 13 May 2022 13:45 CEST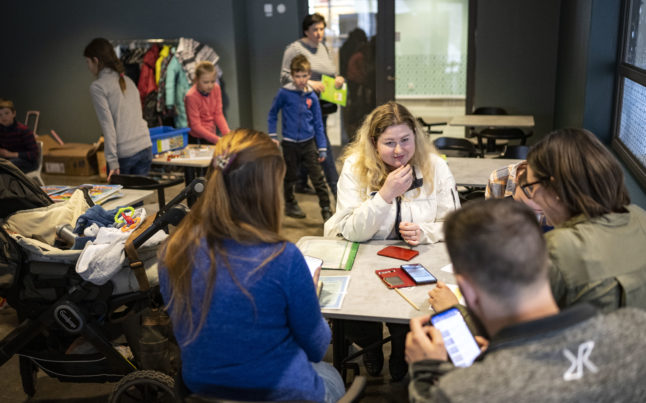 Olga Fariga and Natalia Cheenihova, two Ukrainian refugees, fill in formsw ith the help of Maria och Jonas Broström at a drop-in centre in Hässleholm. Photo: Johan Nilsson/TT
One year on: How Sweden's new permit rule for PhDs has upended lives
In July last year, Sweden's new migration law tightened residency rules for PhD students, sending the future plans of thousands into disarray. The SACO union spoke to three of them about how their lives had been changed.
Published: 18 May 2022 16:18 CEST