For members
Today in Sweden: A roundup of the latest news on Friday
Finland should join Nato "without delay", parliamentary Nato report due today, and Sweden through to Eurovision final. Here's Friday's news.
Published: 13 May 2022 08:30 CEST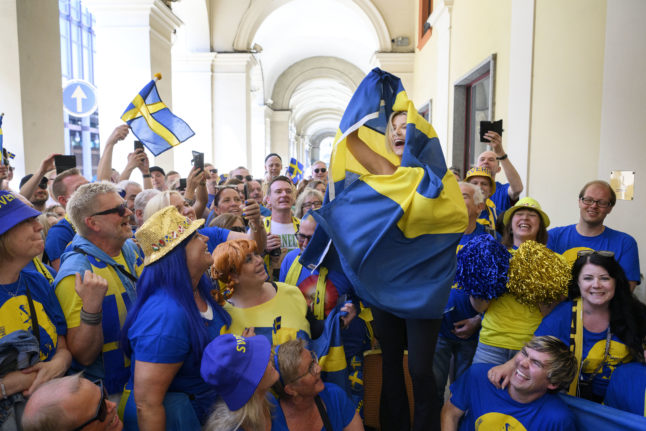 Cornelia Jakobs meets Melodifestivalklubben, Sweden's Eurovision fan club, outside her hotel in Turin. Photo: Jessica Gow/TT
For members
Today in Sweden: A roundup of the latest news on Friday
Biden backs Sweden in Nato, first case of monkeypox and labour market heating up. Here's Friday's news.
Published: 20 May 2022 08:06 CEST