For members
UPDATED: Could Turkey block Sweden from Nato membership?
Turkey's President Erdogan over the weekend issued tough conditions for backing Swedish Nato membership in a call with Sweden's Prime Minister Magdalena Andersson. How big is the problem and how can it be solved?
Published: 16 May 2022 15:15 CEST
Updated: 23 May 2022 13:29 CEST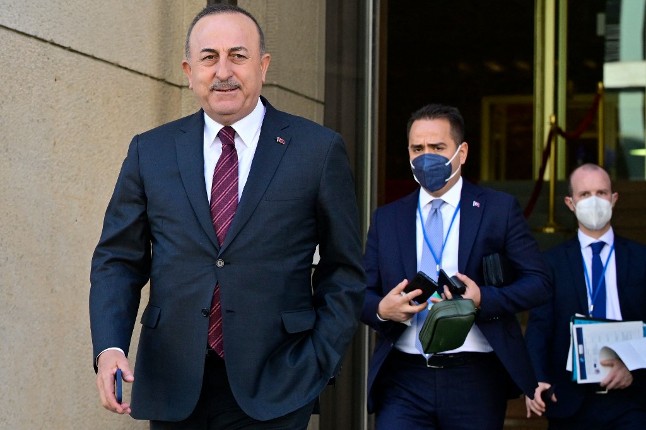 Turkish foreign minister Mevlut Çavuşoğlu at the Nato summit. Photo: John Macdougall/AFP
For members
How have Sweden's Kurds reacted to the Turkey Nato deal?
Sweden's deal with Turkey has shocked the country's large Kurdish population, with some seeing it as a betrayal, but most confident that they, themselves are not at risk.
Published: 30 June 2022 14:01 CEST