For members
INTERVIEW: Ebba Busch has no regrets over Easter riot comments
In The Local's second pre-election party leader interview, Ebba Busch doubles down on her controversial comments about injuring Islamists, and she explains why the Christian Democrats want fewer immigrants.
Published: 7 June 2022 15:17 CEST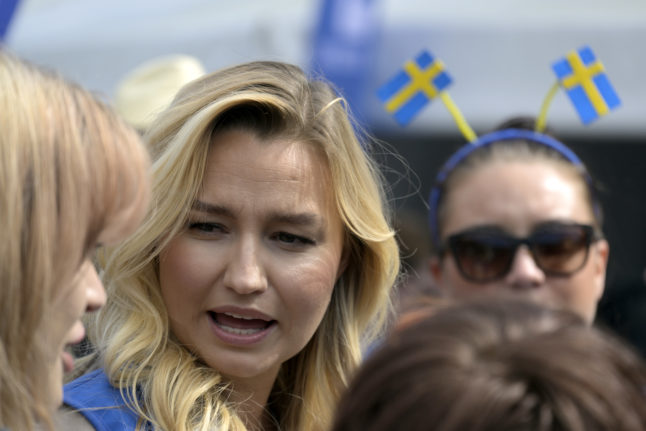 Christian Democrat leader Ebba Busch was treated like a celebrity at the National Day celebrations in Sundbyberg in the north of Stockholm. Photo: Janerik Henriksson/TT
Five of Sweden's political parties planned to evade party financing laws
Five of the eight political parties in the Swedish parliament discussed evading party financing laws with a businessman secretly working with journalists, a new investigation by broadcaster TV4 has found.
Published: 18 August 2022 14:11 CEST