For members
INTERVIEW: Ebba Busch has no regrets over Easter riot comments
In The Local's second pre-election party leader interview, Ebba Busch doubles down on her controversial comments about injuring Islamists, and she explains why the Christian Democrats want fewer immigrants.
Published: 7 June 2022 15:17 CEST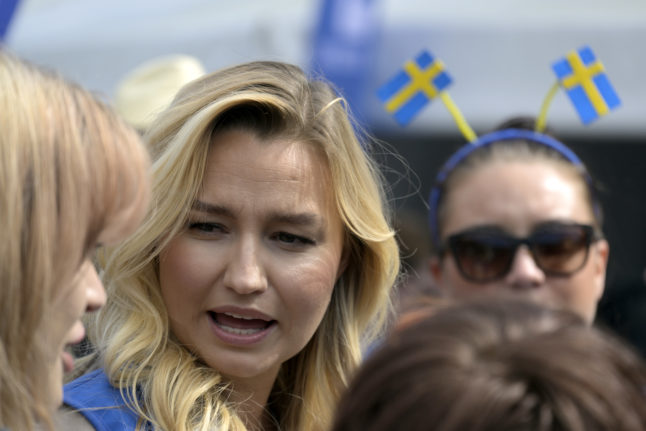 Christian Democrat leader Ebba Busch was treated like a celebrity at the National Day celebrations in Sundbyberg in the north of Stockholm. Photo: Janerik Henriksson/TT
For members
Sweden Elects: New finance minister under fire after first long interview
In our weekly Sweden Elects newsletter, The Local's editor Emma Löfgren explains the key events to keep an eye on in Swedish politics this week.
Published: 14 November 2022 08:37 CET