For members
INTERVIEW: 'Immigrants and Swedes need the same things'
In the third of The Local's party leader interviews, Left Party leader Nooshi Dadgostar argues that her tough negotiating stance is all about principle, not politics.
Published: 13 June 2022 17:16 CEST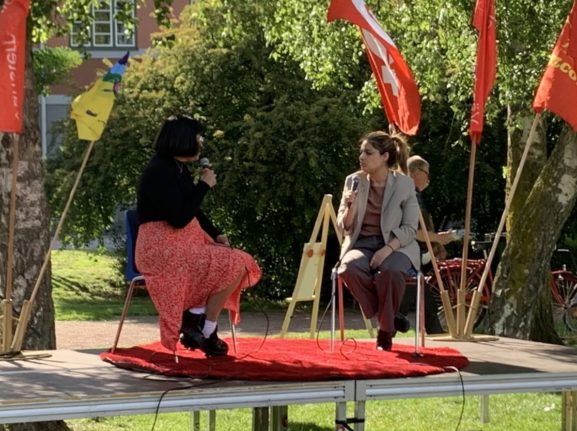 Nooshi Dadgostar speaks at a Left Party event in Malmö on 9th June 2021. Photo: Becky Waterton/The Local
Swedish PM: Moderate Party's property tax warnings 'completely absurd'
Sweden's prime minister, Magdalena Andersson, has yet again denied that her party plans to bring back a property tax, calling the Moderate Party's decision to campaign on the issue 'completely absurd'.
Published: 9 August 2022 11:35 CEST